Fred Gibson Part 2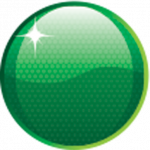 Fred Gibson divided the motor racing public in Australia when he led Nissan into the Group A era of the Australian Touring Car Championship.
They were controversial times as the Gibson-run GT-R's driven by Jim Richards and Mark Skaife became the invincible giants in the last few seasons of the Group A regulations just over 20 years ago.
Speedcafe continues the in-depth chat with Gibson who reveals that at the end of the Group A days in 1992, it was discussed with Nissan whether to continue with a fresh program in the two-litre Super Touring formula.
Gibson said that ultimately market forces determined that Super Touring was not the way to proceed.
Speedcafe: What were the biggest challenges in developing the cars for the Group A era?
Gibson: The Japanese! I love 'em to death but getting things like homologation done was sometimes very frustrating and time consuming. In Group A everything had to be homologated and they had to do it through Nissan in Japan through the governing body in Japan, and it took ages, sometimes up to nine months to get homologation. Don't forget the Japanese cars were never built to our specs because of the different regulations. We built cars to Group A specs and had to race against other brands.
So the Japanese and the homologation process was hard work and things you wanted to do you couldn't until they were homologated. We could do all the photos and specifications but it would take a fair while to do. That made it difficult to get the cars up to being competitive in Australia. Even with the GT-R, we homologated a lot of things on that car the Japanese didn't homologate. So all the Nissan cars were difficult to do because of homologation and the Japanese just didn't understand how competitive motorsport is in Australia, where they had a controlled formula over there.
Speedcafe: When Group A ended you were keen to see a two-litre championship take over rather than the V8s. Other than continuing that association with Nissan, why did you want that formula?
Gibson: At the time (1992) the big deal overseas was the two-litre touring cars and I said to Leon Daphne who was the Nissan MD at the time, I wasn't sure if it was the right formula to do or not and while he was keen to continue racing, his marketing department wasn't. Leon asked me my thoughts and I told him that I couldn't guarantee that it was going to work.
There was talk of V8 racing and Holden versus Ford, but I wasn't sure how strong the two-litre class would be. In the end he came back to me and told me the marketing department didn't want to do it, as they didn't think it was going to be strong enough. We have won with GT-R, we've been on top and we won't be on top with two-litre for a while and in the end he decided it wasn't the way to go. So we then went V8 racing.
Speedcafe: Now that the car market has changed and no longer dominated by Holden and Ford, do you think there is a place for a more relevant formula of smaller engine cars would work in Australia today, or do you think we are still enamoured by V8s?
Gibson: I think we are still in V8 land, the racing's pretty good and you look at the racing in Europe and England in two-litre, they are like our Car of the Future and nothing like a touring car. It's a specialist class and that's to Alan Gow who went over to the UK many years ago and he now owns the series and has done a good job promoting the small cars over there, but they're nothing like you drive on the road at all.
I think that V8's are here to stay and with Nissan and Mercedes here, its boosted the ranks and that is what was needed, another manufacturer or two in the class.
Speedcafe: What do you think of the new V8 Supercars Car Of The Future?
Gibson: I think they're great, it was getting stale with just Ford and Holden. Although the Car of the Future is expensive now and everyone's complaining about that, the previous cars were old hat and people don't look forward and you should.
Look at NASCAR these days; they have changed the rules for this year so they at least look like what they are selling on the road. Before you would never know and I wasn't a NASCAR fan because they didn't even look like Toyotas or Fords or Chevs. Our cars have always looked good but they were antiquated with a live back axle in the car and that sort of thing, so I think Car Of The Future is good.
Credit should go to Mark Skaife in some ways for putting theses packages together with a few other people and having Nissan and Mercedes involved now. I think its great for Nissan to be back in the sport and its good that other manufacturers are in the class now."
Speedcafe: Do you miss being involved with the sport?
Gibson: No not at my age. It's a young man's sport and if you look at the Kelly's who have gone from four Commodores to four Nissans it's an enormous amount of work and I know they have been sleeping at the race shop. Its ridiculous the amount of work you've got to put in now. I could never look at running a V8
Supercar team again, I am very happy doing the historic racing now.
Speedcafe: Looking back on your career, what would you say are your greatest achievements?
Gibson: Just being involved in sport really. I think about when I started in the sport in an MGA and how fortunate I was to have driven so many different cars. I've driven everything. A lot of people these days just drive a V8 Supercar. I've driven sports cars, open-wheel cars, and all sorts of cars.
When I drove with Niel Allan I would drive his Mustang on the same day as the sports car, and drive my Lotus Elan and also the open-wheel car. But the best cars I've ever driven were the open-wheel cars because when you drive the ultimate, the luxury of competing in a couple of Gold Star series in the 2.5 litre Brabham and also the ex-Piers Courage McLaren M4A, which was a great little car, open-wheel cars are great.
I enjoyed my sports car, but I've had the opportunity to drive all sorts of cars whereas the Whincups and Winterbottoms of the world haven't had the experience I've had of driving all sorts of cars in motorsport.
Racing an open-wheel car was the greatest benefit in my career. I was the one that put Skaifey in an open-wheel car. Christine, (Fred's wife) and I bought him his open-wheel car as I always thought if you can drive an open-wheel car and understand what an open-wheel car does with its wings and its suspension then you get back in a touring car, its like driving a taxi.
The thing is you then work harder to make the taxi a better car and that's what happened to Skaifey. He worked hard to make his touring car a better car because he knew it wasn't as good as his open wheel car. When he drove the F3000 in Europe that was good experience for him.
I think anyone that's driven an open-wheel car and gets into a Car of the Future, which are more sophisticated with independent rear suspension like proper race cars, will benefit. And that's because it's an open-wheel style of car, with independent suspension, the gearbox and diff in the back, they're more subtle in the back and there's more technology involved in the shocks and springs.
If you look at the last couple of races, the Triple Eight team are struggling a bit as they haven't got their heads around the new car yet. I think its great what Brad Jones is doing. He's got some smart engineers like Wally Storey who has been in the sport for years. He is an ideal shock absorber man, an old stager and their cars have got better engineers and set ups and their drivers are driving well. I think it's terrific where the category is going now.
Speedcafe: Fred, looking back, do you have any regrets or missed opportunities?
Gibson: I don't think so really. I've had a great career in the sport, driven heaps of different cars. It was my life and I have no regrets at all. Motorsport provided me with a living and now I'm entering a new life at age 70 with historic racing, which I am enjoying because it's not as hectic and there's not as much pressure.
Speedcafe: What was the most enjoyable part of your motorsport career, a driver or being a team owner/manager?
Gibson: I think both really. As you go through life your ambitions change, as you get older. When I decided it was time to stop as a driver think I achieved as much as I could, I wasn't a brilliant driver, but I achieved a fair bit.
The move into team management and team ownership was an opportunity that not a lot of people get. A lot of drivers retire and fade away. I didn't fade away I think I went on to become a very successful team manager and team owner. I think I nurtured a few people to become good drivers and I think I was lucky to have a wife who as a driver as well. She understood when you come home having the shits with the world because something's gone wrong with the car; she understands what you're talking about. Our lives together have evolved around motorsport.
Speedcafe: You mentioned the historic racing; tell us about the new venture and what you are up to now.
Gibson: Alan Heaphy used to work for me in the Nissan days and we brought him back from Europe when he was working with Nissan in Europe. He's done Le Mans, Nissan Japan, worked under Howard Marsden in the UK and he started his own business, TMR (Team Mitsubishi Ralliart) and he has been very successful with that. He's looking after 10 cars in this year's Targa. So you see anyone that wants a tarmac car or rally car, they go to see Alan.
He asked me a year ago what I was doing and I told him I had retired, and now all of a sudden we've formed a partnership and reinvented Gibson Motorsport. We really did it, not for motorsport, but for servicing road going Falcon GTHOs because I don't think anyone does them properly these days.
With younger mechanics today if its not electronic they don't know how to work on it. When you've got an HO with a twin point distributor on it and so on, nobody knows how to set them up and you've got to adjust the tappets manually; a Phase III Falcon probably takes a full day to tune properly. But people don't want to do that these days and the young people don't understand what it's about anyway.
We will work on Falcons, Mustangs, and Camaros but since then its developed where a few guys who have some of our old Skylines have asked us to run them. Jim Richards has bought his old car (HR31 Skyline) back and has asked us to run that and I sold another of our cars to a mate of mine and he wants us to run it. Caroline Kruger, who runs Melbourne IT, has a DR30, so all of a sudden we've got a three car team again and we presented ourselves at the Phillip Island historic meeting which is the largest meeting in Australia.
We went there with the three cars and had a hugely successful weekend and as Jim couldn't drive his car I got Mark Skaife to drive it, which was a car he had driven before. The future of historic racing interests me its exciting and running the workshop with Alan and looking after these cars I think we are going to go from strength to strength. I suppose it's a legacy of something I didn't think I'd be doing but I'm really interested in and its given me something to do and when you've got guys like Richo who used to drive the Skylines and now he's back as a historic racer as well those sorts of things, and the people involved in it, we are all having fun again.
One thing about my motor racing and as a team owner, we all had fun. We had a serious and well-funded team with tobacco money but whatever we did, we did properly. Little things like the team clothing, the guys used to come to work in team clothing that we used to launder. Everyone was very well looked after and we had a team of 35 people running the GT-R program. Everything was well presented and done immaculately and professionally. Even if we didn't win a race we always looked the part. I used to tell the guys to look good at all times, regardless of whether we win or not. And that's what we did. We always looked good and we presented ourselves well and won a few races.
Speedcafe: The historic scene is so big in the US, Europe and the UK and growing in Australia, and given your reputation for being at the forefront of everything… will we see Gibson Motorsport venture overseas or are you happy to stay in Australia?
Gibson: We'd be happy to just stay in Australia but we did have a brochure produced which we gave to all the guys at the Phillip Island historics to take back with them about who we are and what we do and our history. I think historic racing is just getting bigger and there's more competitors coming from overseas each year and if they need a hand or a workshop or someone to do something for them, we can assist. We gave them a presentation and the word will spread over the years, if they come to Australia with a car and one crew and need more people we can help, if they need a workshop we can help, and I hope to push that to the point where overseas competitors know they don't need to take a heap of people to Australia because they can call on Gibson Motorsport.
Also I can see in 2015 where Phillip Island historics will use Group C and Group A touring cars (to celebrate 30 years since the end of Group C & start of Group A) as the theme for the meeting. That will be good for us as well as the owners of all Group A & C cars. To see a field of 40 of those cars at the Island would be fantastic and then hopefully we will get an invite to go to the Grand Prix the following weekend. I'm sure Ian Tate and the Historic Racing Club will make that happen. I think that would be pretty exciting and that really interests me.
And if we have overseas cars coming, built to our specs in Group A and C, they will race against us and we will want to beat them. There are some good cars over there and as long as they are legal, I think we will be competitive and put on great racing.
Once we know this is happening, we will notify all the overseas entrants and let them know what we can offer them with their racing here. We will have the people and facilities to assist them. We are working at a thousand mile an hour to make it all happen I can assure you.
Speedcafe: Do you think you will keep Mark Skaife out of the driver's chair after the Island or does he want more?
Gibson: I think Richo (Jim Richards) would love him to have a car and is trying to talk him into having a car in historics and if we can get the funding together I know Alan and I would be keen to buy a car which he would drive when time allowed, because I do think he enjoyed his races at Phillip Island.
It was like the old days and with the team particularly, as Pete West was there, who was one of our chief mechanics, Alan was there and a lot of the old team. He enjoyed himself and he was competitive and wanted to win every race like he always does. We'd love to get him in a car and so would Richo, so we are working towards that.