Webber found guilty in collision investigation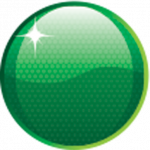 Mark Webber has escaped with a reprimand after being found guilty of making contact with Nico Rosberg in the Bahrain Grand Prix.
FIA stewards determined post-race that Webber had been at fault for the Turn 2 collision that had seen the Australia's Red Bull swing across the front of the Mercedes' nose.
The incident, which occurred on Lap 38 of 56, did not appear to damage either car, with the pair going on to finish seventh and ninth respectively.
Webber, who had started from seventh after a grid penalty for contact with Jean-Eric Vergne in China, jumped to as high as second with an early first pitstop.
That set-up a tough three stints to the flag however – the Red Bull eventually losing two places to Lewis Hamilton and Sergio Perez on the final lap alone.
"The beginning wasn't too bad, but we lost quite a bit of time in the second stint trying to clear people," said Webber afterward.
"We went aggressive on the first few out laps (in the second stint), which meant we jumped people, but the tyres didn't like it.
"That meant the second stint was a disaster really in terms of pace at the end and that loaded the other two stints up.
"In the middle of the race I thought I could get on the podium, but then it was about pace management and it's a fine line between racing and saving tyres.
"Others pitted a bit before me at the end, but it wasn't enough for me to get home. If you race people hard then you run out of tyres, but if you don't then they come through.
"In the end it was a pretty good battle with Lewis for both of us; neither of us had any tyres left, but we were trying to race as best we could."
Rosberg, who had started from pole, but struggled for rear tyre life throughout the race, eventually switching to a four-stop strategy.