Sato wins IndyCars at Long Beach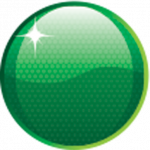 Former Formula One driver Takuma Sato has become the first Japanese driver to win an IndyCar race with victory on the streets of Long Beach.
Starting fourth, Sato made the most of a strong start and good pit stops to take the lead after the first round of pit stops. In a race which featured a number of caution periods, Sato kept his head and scored the first win for A.J. Foyt Racing since 2002 (Airton Dare) at Kansas Speedway. The legendary Foyt who missed the race while resting at home in Texas ahead of surgery for sciatica.
Sato was guaranteed the victory when Tony Kanaan brought out a late race caution after he crashed into a tyre barrier. Graham Rahal crossed in second, while Justin Wilson climbed from 24th on the grid to finish third.
Pole sitter Dario Franchitti finished fourth and JR Hildebrand finished fifth at Long Beach for the second consecutive year.
Scott Dixon had a tough race after starting from the rear the Kiwi was spun on the opening lap by Tristan Vautier. Dixon suffered a puncture and lost a lap coming to the pits for repairs, which included a punctured tyre.
Stan Sport is the only way to watch every round of the INDYCAR SERIES. Click here for all the action streaming ad-free, live and on demand.
Will Power found himself as high as second behind Sato, but then a poor middle stint of the race on the primary tyres put him back in the pack. Any chance he had of recovering to a strong finish was ended when he was struck by Vautier when leaving his pit box. Power was forced to come back around for more repairs and finished 16th.
His team-mates fared little better, with Helio Castroneves falling out of contention early after damaging his front wing, and A.J. Allmendinger retiring with a mechanical problem.

Toyota Grand Prix of Long Beach
Unofficial Results

| Pos. | Driver | Laps | Running / Reason Out |
| --- | --- | --- | --- |
| 1 | Takuma Sato | 80 | Running |
| 2 | Graham Rahal | 80 | Running |
| 3 | Justin Wilson | 80 | Running |
| 4 | Dario Franchitti | 80 | Running |
| 5 | JR Hildebrand | 80 | Running |
| 6 | Marco Andretti | 80 | Running |
| 7 | Simon Pagenaud | 80 | Running |
| 8 | Simona de Silvestro | 80 | Running |
| 9 | Helio Castroneves | 80 | Running |
| 10 | Scott Dixon | 80 | Running |
| 11 | James Jakes | 80 | Running |
| 12 | Josef Newgarden | 80 | Running |
| 13 | Ana Beatriz | 80 | Running |
| 14 | Sebastien Bourdais | 80 | Running |
| 15 | Will Power | 80 | Running |
| 16 | Tristan Vautier | 80 | Running |
| 17 | Ed Carpenter | 80 | Running |
| 18 | Oriol Servia | 80 | Running |
| 19 | Alex Tagliani | 79 | Running |
| 20 | Tony Kanaan | 78 | Contact |
| 21 | Charlie Kimball | 78 | Running |
| 22 | EJ Viso | 53 | Running |
| 23 | AJ Allmendinger | 51 | Mechanical |
| 24 | Ryan Hunter-Reay | 49 | Contact |
| 25 | Mike Conway | 38 | Electrical |
| 26 | James Hinchcliffe | 34 | Contact |
| 27 | Sebastian Saavedra | 1 | Contact |
Points after 3 of 19 rounds
| | | |
| --- | --- | --- |
| 1 | Hélio Castroneves | 99 |
| 2 | Takuma Sato | 93 |
| 3 | Scott Dixon | 89 |
| 4 | Marco Andretti | 87 |
| 5 | Justin Wilson | 81 |
| 6 | Ryan Hunter-Reay | 73 |
| 7 | Graham Rahal | 66 |
| 8 | Will Power | 62 |
| 9 | Simona de Silverstro | 62 |
| 10 | James Hinchcliffe | 61 |
| 11 | Charlie Kimball | 60 |
| 12 | Tony Kanaan | 59 |
| 13 | Simon Pagenaud | 58 |
| 14 | Oriol Servia | 57 |
| 15 | JR Hilderbrand | 54 |
| 16 | EJ Viso | 52 |
| 17 | Alex Tagliani | 50 |
| 18 | Sebastian Bourdais | 48 |
| 19 | Josef Newgarden | 46 |
| 20 | Dario Franchitti | 44 |
| 21 | Tristan Vautier | 42 |
| 22 | James Jakes | 40 |
| 23 | Ed Carpenter | 36 |
| 24 | Ana Beatriz | 30 |
| 25 | Sebastian Saavedra | 25 |
| 26 | AJ Allmendinger | 18 |