Matt Hagan ends his NHRA drought, Larry Dixon shows improvement for Rapisarda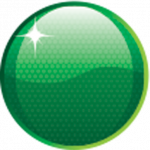 It has taken 17 months for Matt Hagan to stand in Victory Lane after a Mello Yello Drag Racing Series Funny Car event, but he struck back at the 4-wide Nationals at zMAX Dragway in Charlotte, taking an emphatic win in a weekend of upsets.
With qualifying cut to just two rounds on Saturday, extra pressure was placed on the teams with the added stress of this being the NHRA's most unique event of the year – four cars facing off against each other in a single run.
Hagan beat home youngster, Blake Alexander, Tim Wilkerson and the unheralded Chad Head to take the win. Head – who has replaced his father and crew chief, Jim Head in the driving seat stunned the establishment by setting quickest time in qualifying and in the process recorded the quickest ever run by the Head Racing team.
Hagan now moves into the points lead over Cruz Pedregon.
"We finally put some gremlins to rest here at the racetrack at zMAX," said Hagan. "I love this track. It's one of those deals where it's a great track. Bruton Smith does a great job with it, and it's a fast facility. Our car just ran phenomenal in lane two all day long, and that says a lot for [crew chief] Dickie Venables. He's kind of been passed over and looked over the past couple of years as a crew chief. The guy came in and is doing his own thing, and he's taking notes home and doing what he's supposed to be doing, and that drives me to do what I'm supposed to do and step up to the plate."
The John Force Racing team was virtually eliminated in the first round on an unhappy day for the squad that won the first ever 4-Wide Nationals in 2010. Only Robert Hight advanced to the second round.
TOP FUEL
Like Hagan, Spencer Massey has been out of victory lane for some time and charged through to take his second straight 4-Wide Nationals crown.
He overcame a challenge from Tony Schumacher, Shawn Langdon and Brandon Bernstein to take the win in an incredibly tight race – a blanket could have been thrown across the four of them as they crossed the line.
The Australian team, Rapisarda Autosport International had its best outing of the season thus far with Larry Dixon. Dixon advanced to the second round by finishing second to Morgan Lucas in their matchup. Of the quadrant, Dixon set the fastest time with a 3.794 second pass at 521kph (323.74mph) – which was the fastest time run all year by the Sydney team. Lucas got the holeshot and therefore crossed the line first.
Ironically, Dixon's advance into the second  round came at the expense of fellow Australian Dave Grubnic, who was forced onto the sidelines having finished marginally behind the triple NHRA Champion.
Dixon was eliminated in his second round matchup – the tight race saw all four lap within a tenth of a second of one another – pleasingly though the Rapisarda team is showing signs of improvement.
It was Massey's 11th career victory and he now moves into third placing in the standings behind Schumacher and Antron Brown – who dropped a cylinder in his opening elimination and crossed the line third, putting him out for the weekend.
PRO STOCK 
Mike Edwards sensational year in Pro Stock continued, taking his 35th career win and extending his Championship points lead to 84 points. The top qualifier led from the get go to cross the line in 6.495 at 343.87kph (213.67mph). Erica Enders-Stevens finished second, while Greg Anderson and Shane Gray completed the final round finishers.
Edwards scored 20 bonus points for establishing a new elapsed time national record of 6.471 seconds during his fastest qualifying run.
"Anytime you can run really good and win, it's a phenomenal day," said Edwards. "We ran good, but we were really conservative. I've been shooting myself in the foot, but today, I thought if we get beat it's not going to be because we squared the tyres up and not because of the lame-brained driver we have. I'm off to a better start than my championship season. Our team is coming together, and it's a long season, but another [title] would be great."
PRO STOCK MOTORCYCLE
Hector Arana Jr. has staked his claim for the Pro Stock Motorcycle Championship with his second consecutive victory and the fifth of his racing career.
In the final, he beat out defending NHRA champ Eddie Krawiec, whilst Scotty Pollacheck and Jim Underdahl rounded out the final round riders.
"This just goes to show that we really wanted to get wins, and after last year, we're making up for lost time. To win the four wide my first time, I love this race," Arana enthused about the unique format. "My bike was fast. Since last year, it has been super-fast and very consistent. We do our routine maintenance, and we stay on top of our parts a little better this year."
He has extended his lead in the Mello Yello Championship points chase to 93 over Pollacheck.
The next round of the Mello Yello Series will be next weekend at Royal Purple Raceway near Houston.
VIDEO: Final round eliminations from the 4-Wide Nationals at zMAX Dragway