Rapid Russian wins European Speedway GP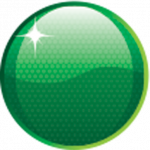 Emil Sayfutdinov staked his claim for the 2013 Speedway Grand Prix World Championship with victory in the European Grand Prix in Bydgoszcz, Poland, a city the youngster calls home.
Slovenian Matej Zagar finished second, whilst Tomasz Gollob advanced to the head of the leaderboard with a third placing. In a stunning fourth was Australian-raised Brit, Tai Woffinden.
Meantime, Australian sensation Darcy Ward fought off a thumb injury from earlier in the week to score a huge haul of 13 points. This has moved him into second place on the Championship ladder, six points behind Gollob. He was eliminated in one of the best races in Grand Prix memory, sitting on the sidelines after the second semi-final with triple World Champion, Nicki Pedersen.
Defending World Champion, Chris Holder scored an exceptional 10 points and sits seventh in the points standings on 19 points. He bowed out in the first semi-final behind Gollob and Zagar.
It was the incredibly fast but inconsistent Russian's first Grand Prix win since September 2009.
"I had problems after 2009, but now I'm back. I'm feeling good and I want to keep it like this – being a Grand Prix winner and getting good points. Maybe there will be a chance for the championship?" Sayfutdinov said.
"Maybe there has been a bit of pressure since 2009. But I haven't changed anything for this year. I'm just ready now.
"I think this will be good for me. When you're winning, you feel much better on the bike. You think 'oh, I've done it now. I can do it again.' We will see if I can …"
The next round will be in Gotheburg on May 4.
WORLD CHAMPIONSHIP STANDINGS (after 2 rounds):
1 Tomasz Gollob 31, 2 Darcy Ward 25, 3 Jaroslaw Hampel 23, 4 Tai Woffinden 23, 5 Nicki Pedersen 22, 6 Emil Sayfutdinov 21, 7 Chris Holder 19, 8 Greg Hancock 19, 9 Matej Zagar 19, 10 Niels-Kristian Iversen 16, 11 Andreas Jonsson 15, 12 Fredrik Lindgren 12, 13 Antonio Lindback 9, 14 Martin Vaculik 9, 15 Krzysztof Kasprzak 6, 16 Krzysztof Buczkowski 6, 17 Jason Bunyan 1.