Muscat scores victory on debut in GT3 Challenge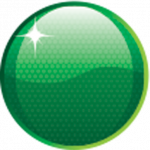 Victorian Porsche 944 series graduate Richard Muscat has taken victory on debut in the opening race of the 2013 GT3 Cup Challenge at Mallala Motorsport Park.
Held in fading light at the South Australian venue, the 40 lap race proved a battle in two between Muscat and local driver Michael Almond.
Having been bested to pole by just 0.05s by Muscat, Almond took the lead off the start but proved unable to hold out his rival for more than five laps.
Muscat largely controlled the race from there, although a late Safety Car ensured the final winning margin was little over a second.
Fraser Ross was a further five seconds adrift in third, taking the flag ahead of Philip Woodbury, Peter Fitzgerald, John Goodacre, Stephen Grove, John Morris, Keith Wong and Scott Taylor.
All 13 starters saw the finish, with paraplegic driver Matt Speakman at the tail of the order.
The Kumho V8 Touring Car Series, Kerrick Sports Sedans, Saloon Cars and Swifts are also on track at Mallala this weekend as part of the Shannons Nationals.
CLICK HERE for Speedcafe.com's earlier report on Race 1 for the Kumho V8s
As usual, Saturday was qualifying day for the Sports Sedans, with Tony Ricciardello repeating his opening round performance by taking pole from Darren Hossack.
The Alfa driver's best effort in the first of the two 25 minute sessions proved 0.64s quicker than the Audi, before Ricciardello added a scant 0.04s to the margin in the second hit-out.
Ford Mustang driver Phil Crompton upstaged reigning series winner Kerry Baily to take third on the grid for tomorrow's opening race, which will be followed by the Clem Smith Cup feature.
Local driver Wayne King proved too good in the opening race for the Saloon Cars, leading every lap from pole in his Holden.
Fellow South Australia Luke Fraser meanwhile starred in the Swifts, taking the lead from Ben Grice at half distance before charging away to a 10 second victory.
Grice took the flag third after being passed by Mike Gore on the final lap.
A full day of racing action will complete Round 2 for the Shannons Nationals tomorrow.