Hansen takes maiden Kumho V8 win at Mallala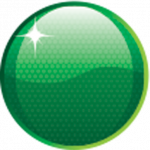 Fourth-year Kumho V8 Touring Car Series driver Matt Hansen has scored a breakthrough victory in the opening race of the weekend at Mallala Motorsport Park.
Starting the 15 lap Saturday evening encounter from second on the grid, Hansen fell to third on the opening lap behind the Fords of Tony Evangelou and Terry Wyhoon.
Hansen's superior pace allowed the Holden driver to pick off his two rivals by half distance before clearing away to a comfortable 5.2 second victory.
Evangelou, Wyhoon and Jim Pollicina completed the top four, while pole-sitter Shae Davies was fifth having dropping as low as eighth with a mid-race spin following contact from Wyhoon.
Local drivers Chris Smerdon and Dan Day were sixth and seventh respectively at the flag ahead of Steve Briffa, Chris Delfsma and Michael Bartsch.
Briffa had been running fourth in his Holden with sixth laps to go when he was tipped into a spin by Pollicina.
Josh Kean was a Lap 7 retirement due to gearbox problems, while Nathan Assailit failed to take the start after breaking an axle on the warm-up lap.
The Kumho V8s will complete a further two races tomorrow as part of the Shannons Nationals event.