White takes command on Day 1 of Targa Tasmania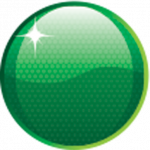 Jason White's bid for the Australian Targa Championship is well on track, with the Devonport driver holding a 20 second lead after the first day of Targa Tasmania.
On a day that was hit with the tragic death of John Mansell on the opening stage, the Lamborghini Gallardo Super Trofeo Stradale driver led on the opening day in northern Tasmania, ahead of Hobart-based Steve Glenney in a Nissan GT-R, and Matt Close's Audi TT RS.
"It's great to be in front. I was expecting to be level-pegging with Steve Glenney, but he's had a few little dramas and we've had a couple of tiny ones, but not enough to whinge about," White said.
"Hopefully he (Glenney) can be one of the GTRs which can keep its reliability up and take it to the wire.
"We've had a ball today, especially our favourite stage at Paloona."
Steve Glenney looked the most likely to challenge White on the first day, before dropping 12 seconds on the day's final stage as he comes to grips with his new Nissan GT-R.
Matt Close sits in third place, and less than a minute from the lead. His consistency and experience of the event should come into play the longer the event goes, and one slip up from White could be all the Victorian needs to seize the advantage.
Frank Purdey and Matt Sims (Nissan GTRs) are fourth and fifth, while seven-times winner, Jim Richards, is sixth in his Porsche 911 GT2 RS.
Tasmanian Peter O'Keefe (1976 Holden Torana A9X) is a surprise leader in the Classic Outright competition, ahead of six-times winner, Rex Broadbent, while Adam Spence has taken control of the Showroom competition in his Renault Megane RS 250.
Television personality, Grant Denyer, is well in the running for the two-wheel RDA Brakes Showroom competition in his Renault Megane. Denyer trails the similar Renault of Adam Spence, with the French cars holding the first five places in the category.
"It's still fairly foreign to me, but it's coming fast," Denyer explained.
"We have had moments which make you grin from ear to ear, and ones which make you turn your undies brown. That's a good balance for life, I reckon.
"I think we can improve when I learn more to trust my navigator."
West Australian, Glyn Crimp, is the first non-Renault, holding down sixth place in his Ford Focus RS.
Day two of Targa Tasmania heads to the state's north east with eight Targa stages, including favourites such as Elephant Pass and The Sideling. The day finishes with a stage around the streets of Longford, before competitors head back at the Launceston Country Club.
Video highlights from the opening day of competition at Targa Tasmania

Targa Tasmania – provisional results after Day 1
RDA Brakes Modern 
| | | | |
| --- | --- | --- | --- |
| Position | Crew | Car | Time |
| 1 | Jason White/John White | 2011 Lamborghini Gallardo Super Trofeo Stradale | Leader |
| 2 | Steve Glenney/Bernie Webb | 2009 Nissan GT-R Spec-V | +0:20 |
| 3 | Matt Close/Casey Close | 2010 Audi TT RS | +0:59 |
| 4 | Frank Purdey/Cameron Reeves | 2009 Nissan GT-R | +1:16 |
| 5 | Matt Sims/Denis Sims | 2013 Nissan GT-R | +1:25 |
| 6 | Jim Richards/Barry Oliver | 2011 Porsche 911 GT2 RS | +1:35 |
| 7 | David Ayers/Robbie Bolton | 2013 Nissan GT-R | +2:26 |
| 8 | Ben Searcy/James Maarquet | 2008 Mitsubishi Lancer Evo IX | +2:28 |
| 8 | Clinton Arentz/Pete Burrey | 2009 Mitsubishi Lancer Evo X | +2:28 |
| 10 | Lynn Rattray/Lindon Hills | 2008 Subaru Impreza WRX STI Spec C | +2:49 |
Shannons Classic Outright 
| | | | |
| --- | --- | --- | --- |
| Position | Crew | Car | Time |
| 1 | Peter O'Keefe/Julie Winton-Monet | 1976 Holden Torana A9X | Leader |
| 2 | Rex Broadbent/Paul Batten | 1974 Porsche 911 Carrera RS | +0:04 |
| 3 | Greg Garwood/John Allen | 1977 Holden Torana A9X | +0:18 |
| 4 | Jon Siddins/Darren Ferguson, | 1970 Datsun 240Z | +0:25 |
| 5 | Donn Todd/ Dean Tighe | 1971 Ford Perana Capri | +0:52 |
RDA Brakes Showroom 2WD 
| | | | |
| --- | --- | --- | --- |
| Position | Crew | Car | Time |
| 1 | Adam Spence/Erin Kelly | 2011 Renault Megane RS 250 | Leader |
| 2 | Grant Denyer/Dale Moscatt | 2011 Renault Megane RS 250 | +0:25 |
| 3 | Mike Sinclair/Bill Hayes | 2012 Renault Megane RS 250 | +0:46 |