Speedway stars to be honoured in Sydney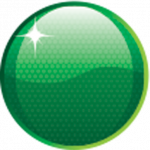 Some of Australia's leading speedway figures will be honoured by the Liverpool City Council at the Casula Powerhouse Arts Centre on Saturday.
Instigated by commentating guru Mike Raymond, the night pays homage to the titans of the dirt track who have played a key role in the sporting culture of the Liverpool area.
The Liverpool track was under the control of Raymond before he went on to take up a commentary position with Channel 7 and was promoted by brothers Frank, John and Roy Oliveri.
The great AJ Foyt, one of only three drivers (Al Unser, Rick Mears) to win the Indianapolis 500 four times, and another Indy 500 champ Johnny Rutherford were among American royalty to have competed at the Liverpool back in its halcyon days in the 1970's with both handling high-powered speedcars.
These indeed were heady days for the D-spaded 440m speedway which opened in 1967.
Many of the people at the coalface of the golden period when Liverpool hosted the 1982 World Speedway Pairs Championship, a monster 110-car in a Demolition Derby, the colossal $10,000 purse to go with the Marlboro 100-lap sedan grand national and hosted Australia's labor Prime Minister Gough Whitlam, will be in attendance.
The significance of the World Speedway Pairs Championship is that it was the first time it had been held outside England or Europe.
A flood of memories will come rushing back on the night with world champion Ole Olsen piped in via videolink, and a guest list that includes multiple solo Aussie champ Jim Airey, Greg Kentwell, Bill Landels, Howard Cole and Phil Herne.
Also attending to accept their legend status are Garry Treloar and Phil McCurtayne (sidecar), John Harvey, Ronald Mackay, Howard Revell.
While a posthumous award will go to the great George Tatnell.
The assembly of this galaxy of speedway stars will also include Garry Rush, Sid Hopping, Ron Hutchinson, Barry Graham, Gene Cook, Brian Callaghan, Peter Crick and Paul Ash.
The Liverpool speedway fell victim to Sydney's urban sprawl and was closed to make way for a housing development in 1989.