Finance EZI rolls out fleet of race cars on Surfers streets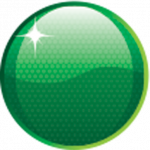 One of the most elaborate junior motor racing development program's in Australia was given a profile boost when the Gold Coast-based Finance EZI team let its multi-category competition cars loose around Surfers Paradise streets.
Under controlled conditions with co-operation from the police traffic branch, three of the Gold Coast squad's cars, which include a pair of V8 Supercars Dunlop Series Falcons, Kumho Series V8, Suzuki Swift and a Toyota-bodied Aussie Car, all rumbled around the tourist hub as part of the team launch which ended at the Marriott Resort and Spa.
Teenage Kiwi star Andrew Heimgartner and Josh Hunter, both 17, will be at the helm of the Dunlop Falcons when the series resumes at Perth's Barbagallo circuit from May 3-5.
Ben Grice, the 22-year-old son of double Bathurst 1000 champion Allan Grice, will take his first serious step into a national series in the Suzuki. His ultimate goal is to progress to V8 Supercars but he also holds a strong passion for NASCAR.
His illustrious father was the first Australian to qualify for a NASCAR race in the US in the 1980's.
Completing the team line up is the Ford which the squad's boss Maurie Pickering is racing in the Kumho Series and the Aussie car which will be handled by former go-kart star Damian Ward.
"We want to develop the Finance EZI brand on a national scale and motorsport gives us the ideal platform to do this," team owner and driver Pickering said.
"Helping out youngsters is at the core of our business and how we can give back to the sport in Australia…plus, I can race and have some fun as well!"
"We have some wonderful motorsport heritage in our team – from Josh who's grandfather, Garry Rush is the greatest Sprintcar driver Australia has ever produced, to Ben – whose father's exploits in racing, politics and business speak for themselves and Andre and Damian, both of whom are solidly working to carve out their  own motor racing legacy.