Driver named after tragic start to the Targa Tasmania rally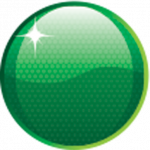 Authorities have released the name of the driver killed in the opening stage on day one of the Targa Tasmania rally.
John Mansell, a director from New South Wales, died in the horrific accident that destroyed his Porsche Cayman beyond recognition.
Mansell, 70, had been driving the Cayman on the Porters Bridge Road section at Exton, 50km west of Launceston when he and co-driver Tristan Catford fired off the road at high speed before the car hit a large tree.
CAMS and Targa Tasmania organisers Octagon put out a joint statement which read: "John Mansell was fatally injured in a single car accident involving a 2009 Porsche Cayman.
"His co-driver Tristan Catford, suffered injuries in the accident and was taken to Launceston General Hospital. Tasmania Police attended the scene to investigate and issued a statement and will make a report to the coroner.
"CAMS and Octagon will continue to assist authorities in this matter.
"CAMS and Octagon are extremely saddened by the loss of a valued member. Our thoughts and sympathy go out to family and friends at this difficult time."
No further competition was conducted on the stage as police investigators examined the scene of the accident.
Mansell, who was born in Launceston, was a popular figure among the tight-knit tarmac rally fraternity.
Catford, who is listed as a property valuer in the official event entry list, is from Jamestown in South Australia.