Peugeot unveils Pikes Peak racer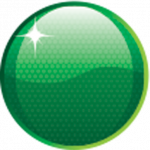 Peugeot has taken the wraps off the car that Sebastien Loeb will drive at this year's Pike Peak International Hill Climb in the US.
Last month Peugeot confirmed it would be returning to the Race to the Clouds with Loeb at the wheel of a specially designed and built 208 T16. The aim is to repeat the efforts of the late 1980s when the French car maker took Ari Vatanen to victory and produced the famous short film 'Climb Dance'.
Competing in the Unlimited Division, there are no restrictions on horsepower. Loeb will chase a new outright record as the entire 20km, 156-turn course is now fully sealed over the  climb from 2,800 metres to 4,300 metres.
"Its proportions are very different to those of the production 208," said Michael Trouvé, who is in charge of the silhouette design at Peugeot's Styling Centre.
"This difference gives it an almost beast-like appearance. Peugeot Sport provide us with a number of technical constraints, such as the width, body height, location of the wheels and engine, and we worked to this brief to produce an extreme take on the 208."
The work of Trouvé and his colleague, Attila Bocsi, has resulted in a car with a unique stance.
"The cars which represent the brand in motorsport have always tended to feature sculpted forms which combine style and aerodynamic efficiency. The 208 T16 Pikes Peak is no exception, and it incorporates all the distinctive hallmarks of the 208 which itself marks a new generation of Peugeot design," said Trouvé.
"I am very proud to have played a part in this adventure, especially since we didn't have much time to work on the car's design, because the green light was only given in November and the project sign-off until February."
The 2013 Pike Peak International Hill Climb will take part on 30 June.
Check out the launch video