Paul Morris to make Dunlop Series return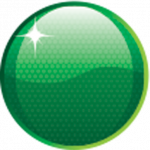 Paul Morris will race a Sargent Security-backed Holden Commodore in the remaining six rounds of the 2013 Dunlop Series.
The outspoken veteran has been reunited with a chassis previously run by his Paul Morris Motorsport outfit in the V8 Supercars Championship, nicknamed 'Nuvolari', for the campaign.
The car is owned by Lucas Dumbrell Motorsport, who fielded it in the main series last year with Taz Douglas at the helm.
Morris competed in just two rounds of the Dunlop Series last year at Townsville and Queensland Raceway, and is hopeful of being a competitive force amongst the 2013 field.
"I think we'll be ok," said Morris when asked of his expectations.
"Obviously I haven't been in a seat since Bathurst last year so there are a few cobwebs to blow off.
"I'm under no illusions that I'm in the later years of my racing career, but I definitely want to be at the pointy end.
"There are a few young guys who'll probably give me a wind off but I'll have the elbows out and if I can get to the front I will."
Sponsor Sargent Security currently backs Morris' sprint car, in addition to enjoying subsidiary branding on LDM's Scott Pye-driven V8 Supercars Championship entry, which missed last weekend's event at Pukekohe due to damage sustained at Symmons Plains.
Morris is expected to team with Pye for the Sandown, Bathurst and Gold Coast endurance races later in the season.
"Paul Morris is more than a driver to us, he's a friend, a mate," said Sargent Security director Ben Robert.
"We feel with his team we can entertain our people; customers, clients and take them for corporate drives. We love it."
Chaz Mostert currently leads the Dunlop Series standings from Ashley Walsh and Dale Wood heading into the third round at Barbagallo, Perth, on May 3-5.
Here is the video report