Where are they now? Fred Gibson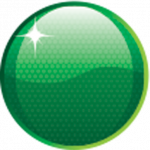 Having started his career in sportscars, Fred Gibson joined Ford in 1967 after Frank Matich relinquished his Bathurst co-driver role with Harry Firth and recommended Gibson.
Starting the works Falcon XR GT from second grid spot they won the race, despite crossing the line behind team-mates Ian and Leo Geoghegan. A lap re-count revealed that Firth and Gibson had won and they gave Falcon its first victory on the mountain.
Staying with Fords Gibson won the 1970 & '71 Toby Lee Series in a GTHO and was the first driver to win in the two-door XA Hardtop in 1973.
Gibson owned Road & Track, a specialist automotive workshop in Randwick, NSW, and over the ensuing years raced less often, until he joined the new Nissan touring car team in 1981.
Rally ace turned circuit racer George Fury joined Gibson, driving a pair of turbocharged Nissan Bluebirds with Nissan's first touring car victory scored by Gibson at Amaroo Park in 1983. Later that year he retired from driving.
He replaced Howard Marsden as the team boss and oversaw the Skylines and GT-R's during the Group A era. Gibson employed two of the future stars of the sport in Glenn Seton (1986) and Mark Skaife (1987).
In 1986 Fury was second in the Australian Touring Car championship while Gary Scott claimed pole for Nissan at Bathurst. The following year Seton was runner up in the championship with Skaife winning the two-litre title in the Nissan Gazelle.
Jim Richards joined in 1989 and won the 1990 and '91 ATCC titles under the Gibson Motorsport banner. In '92 Skaife claimed his first outright crown to give Nissan a championship hat trick.
Richards and Skaife also won back-to-back Bathurst 1000's in 1991 and '92 driving the GT-R, with the '92 race stopped on lap 142 due to a rainstorm that caused several accidents, including one that caught out leader and rain master Richards.
Group A's final curtain call was at the 1992 AGP which Richards won, closing the chapter on Nissan Motorsport on a successful note.
Gibson switched to Holden Commodores for Richards and Skaife and after tobacco sponsorship ended, Gibson's team struggled. His final Bathurst success was in 1999 with Greg Murphy and Steven Richards winning in the Wynns backed Commodore.
Gibson sold the team shortly after, but returned with the much promised, but ill-fated 00 Motorsport and Craig Lowndes driving a Ford. Gibson left the sport and was inducted into the V8 Supercars Hall of Fame in 2004.
With Nissan once again gracing the grids this season, Speedcafe.com thought it was an opportune time to catch up Fred.
SPEEDCAFE: You started racing sports cars, joined Ford thanks to Frank Matich, won Bathurst and ran a specialist workshop in Sydney. Tell us how the Nissan deal came about in 1981?
FRED GIBSON: Mainly because of Howard Marsden who went from Ford to Nissan, who were doing the rally program with George Fury.
Howard talked Nissan out of rallies and into touring cars with the European based Bluebird as a potential 3-litre class winner. He started that program and asked me if I would be the driver with George and teach him how to drive a bitumen car which I did at Oran Park every week for weeks and weeks to get him to drive it and stop him flicking it (the tail of the car) everywhere!
That's how the Nissan thing started with Bluebird and helping George achieve what he achieved and it went on from there.
SPEEDCAFE: Although you were employed as a driver, did you get involved in other elements of the team?  
GIBSON: Well I started out as a driver and then as the Bluebird program went along Nissan worked out they were spending too much on motorsport because there were that many guys working in the team, it was under the company umbrella, it was costing a lot of money and they were getting paid overtime to go away on race weekends and things like that. So Howard asked if I was interested in taking the team over.
I was getting close to retiring with the kids and the business in Sydney. I thought what he meant was, would I start to manage the team, but they (Nissan) sold me the team for two and sixpence and I took over the ownership of the team when the DR30 Skyline program started.
So I moved the family down to Melbourne, started at the workshop in Healy Road Dandenong with one Skyline and two mechanics. I didn't agree with how they did things when I got there, so then I had no mechanics no staff and started the whole team fresh in '85.
SPEEDCAFE: Do you regret retiring from driving when you were still so competitive in 1983, having posted the Bluebird's first win that year?
GIBSON: No not really. I looked at the situation where I suppose it gets harder as you get older to remain competitive and George was very competitive. I decided to retire at Oran Park while qualifying the Bluebird at a touring car round.
To do a lap in the Bluebird it was full boost with new tyres… you had to nail the lap; as you didn't get a second chance, especially with the turbo engine and the Bluebird being so fragile. They wouldn't give you two laps of full boost and I remember coming through the Esses, weaving between a heap of cars on full throttle and thought, 'God strike me', I've just risked my life to do this lap. I shouldn't be doing this anymore and I should look at something else'.
I was just going to stay in Sydney and run my business, but then the opportunity with Nissan came along.
SPEEDCAFE: As a driver, what is your best Bathurst moment?
GIBSON: Winning the race in '67 with Harry (Firth). The circumstances of that were; I didn't sit in the car until Saturday morning and hadn't met Harry Firth until Friday night and out of the blue it just happened, because Frank Matich told Ford I was a good guy to give a chance to as he couldn't make it.
That is the greatest moment, because everyone wants to win Bathurst. You look at people like Glenn Seton he still hasn't won it. So I was lucky enough to win it with Harry back in '67 and as Skaifey (Mark Skaife) keeps reminding me, that was the year he was born. It's one of his favourite sayings.
SPEEDCAFE: As a team owner, what was your best Bathurst moment?
GIBSON: Winning for Nissan. They put a lot of money into the sport and the GT-R was a good car, but a difficult car. It wasn't an easy car at all against the competition we had here, which was much more competitive than in Japan, where they (Nissan) controlled the formula.
Here we had lots of other cars to race against so we had to be very competitive and we built the best GT-R's in the world. To win Bathurst for Nissan was a pretty big coup especially as Nissan were our sponsors and I had been involved with them for a fair few years by that point.
SPEEDCAFE: What was your worst Bathurst moment as a driver?      
GIBSON: Turning the GTHO Falcon on its roof at Bathurst in '72 in the damp. I went off-line onto a greasy bit of track and onto its roof.
Another time with the two-door Falcons, when Allan (Moffat) and I were running the two-doors for Ford Motor Company and I did all the engine development in Sydney for those cars at that time, which people didn't realise, so they were our engines theoretically. My engine shit itself at the top of the mountain as we were revving them so hard, so I walked from the top of the mountain, down through the middle of the track through all the blackberries and vines to get back to tell Howard if they dropped the revs down on the Moffat/Geoghegan car they should be okay. They did that and won the race, so that was disappointing thing for me, as a driver, that it happened that way.
SPEEDCAFE: And as a team owner?
GIBSON: When we went from the DR30 Skylines to the HR31 Skylines (1988) we had two cars and were late getting ready for Bathurst. We had a marketing director at Nissan who was very strong on you've got to win races, you've got to do this and you've got to do that.
Circumstances meant that both cars were out within 10 laps of the start. Glenn blew his gearbox off the line and the other one flicked its fan belt off and overheated; so we were packing up and heading home in the first 20 laps. That wasn't a good weekend at all and all the marketing guy was worried about was what he was going to tell the board on Monday morning. I told him that all you need to tell them is we didn't win the race!
SPEEDCAFE: When you took over the running of Nissan Motorsport, did you totally re-shape the team or carry on in the direction set by Howard?
GIBSON: No we totally re-shaped the team. It was a situation where it was run down, there was one car, two mechanics and the car they built, the (Skyline DR30) wasn't built to the specifications. When Howard was running the team he was Product Planning Manager as well as Motorsport Manager so he didn't spend much time in the race shop at all.
The team had their own way of doing things and I remember Howard and I going to Calder one day with the Bluebird, right near the end of its program and George was driving. It broke the lap record and went like a missile and Howard and I looked at each other and went wow, what's happened here?
Howard then went on to say that there was a bit of a problem and we went and talked with the mechanics. To cut a long story short, it was a 2.2 litre engine, not a 1.8. It had a bigger turbo and the wrong diff. In other words a cheater.
Howard told the boys to take it back to workshop, make it legal and bring it back at the track for Saturday's practice. I've never seen Howard so annoyed, he was shaking. They had a meeting in his office on Monday morning and I think he sacked three guys. There was no control of the race team in those days and they did whatever they wanted to do. They thought it would be a good thing to win a few races before they put the Bluebird away.
Part 2 of Speedcafe's revealing interview with Gibson continues next week.