Phil Read returns to Top Fuel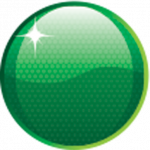 Triple ANDRA Top Fuel Australian Champion, Phil Read will make a return to the fastest motorsport in Australia at Sydney Dragway's Nitro Champs over the weekend of May 3-5 and has committed to the remainder of the 2013 Australian Championship.
Oil giant, Valvoline has weighed in to support the Sydney-based family team. They will be racing in the 'Black Mamba' chassis that led the son of Top Fuel legend, Jim Read to his three Australian Championships.
The front end of the car has been fully re-built by fellow competitor, Terry Sainty.
"The chassis had taken a pounding over the last few seasons and was in need of a new front half," said Team Manager, Bruce Read. "Terry (Sainty) has done an excellent job as usual. While the car was away, our dedicated crew has been burning the midnight oil making sure all of the parts and spares are ready and they are looking forward to getting back out on the track."
With the Top Fuel Championship being gridlocked with Darren Morgan and Phil Lamattina tied on points and the added star quality of NHRA star Larry Dixon visiting Australia last month, Read's inclusion adds more spice to the resurgent Top Fuel contingent in Australia.
A strong field is expected to turn out for the Nitro Champs across all professional categories – one of only three events in the current calendar when all classes race on the same weekend.
An added addition to the Nitro Champs will be a feature class of Nitro Funny Cars – rarely seen in Australia.
The Nitro Champs will be held at Sydney Dragway over the weekend of May 3-5.