Man shoots himself at NASCAR's NRA 500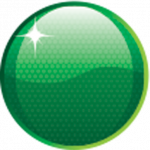 A spectator died at Saturday's night's NRA 500 after receiving a self inflicted gunshot wound to the head.
According to an Associated Press report, Kirk Franklin, a 42-year-old from Saginaw, Texas, had been arguing with fellow infield campers prior to the incident.
Several fellow race goers were said to have witnessed the incident, although none of them were in danger of harm.
The Sprint Cup's annual night race at Texas Motor Speedway had received extra press attention this year on the account of it being sponsored by the National Riffle Association.
The race retained its traditional victory celebration, which sees the winner firing six-shooters with blanks, despite the controversy.