Ogier stretches his lead in Portugal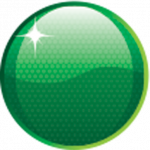 Sebastien Ogier has eased away at the Rally de Portugal with Volkswagen in a strong position to take a one-two result.
The Frenchman holds a comfortable 34.8sec lead over team-mate Jari-Matti Latvala as the Polo R drivers dominated this longest leg of the fourth round of the FIA World Rally Championship. Latvala won the opening two stages before Ogier claimed the remaining four tests.
Despite his performance, Ogier has been hampered by a virus he has been battling for the past two weeks. "I started to feel a bit better this afternoon, "said Ogier.
"I think I saved my tyres better than the others. It was a good day but tomorrow has two long stages so it's going to be tough as well."
Ogier's closest challenger on the opening day, Dani Sordo, retired his Citroen DS3 on today's opening stage.
"I misunderstood a pace note," said Sordo.
"After a small crest the car slid wide onto the loose. At the end of the corner was a small tree and we hit it with the rear wheel which broke."
Latvala climbed to second, getting to grips with the Polo R for the first time this season.
Mikko Hirvonen completes the podium places in a Citroen DS3, 1min 08.5sec behind Ogier.
Thierry Neuville restarted behind Hirvonen but the Belgian retired his Ford Fiesta RS in the opening stage after hitting a rock and damaging the suspension. It promoted Evgeny Novikov's Fiesta RS into fourth, but the young Russian is 4min 23.9sec from the lead. He had suspension problems this afternoon and was frustrated at being unable to match the pace of those ahead.
Former F1 driver Robert Kubica retired from the running for the second day in succession. The Pole's Citroen DS3 RRC was hit by hydraulic issues.
The final leg covers four stages and 147.64km, including two passes over the monster 52.30km Almodovar test.
RESULTS: Day 2 Rally de Portugal
| | | | |
| --- | --- | --- | --- |
| Pos | Driver | Make | Time |
| 1. | Sebastien Ogier | Volkswagen | 2:36:55.1 |
| 2. | Jari-Matti Latvala | Volkswagen |  +0:34.8 |
| 3. | Mikko Hirvonen | Citroen |  +1:08.5 |
| 4. | Evgeny Novikov | Ford |  +4:23.9 |
| 5. | Nasser Al-Attiyah | Ford |  +6:19.2 |
| 6. | Andreas Mikkelsen | Volkswagen |  +7:22.3 |
| 7. | Dennis Kuipers | Ford |  +8:29.0 |
| 8. | Esapekka Lappi | Skoda |  +10:49.3 |
| 9. | Khalid Al Qassimi | Citroen |  +11:09.9 |
| 10. | Martin Prokop | Ford |  +11:10.0 |
Video highlights from the morning stages 
Video highlights from the afternoon stages