Hamilton scores pole as tyres dominate Shanghai qualifying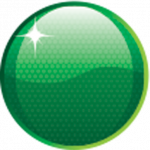 Lewis Hamilton will start Sunday's Chinese Grand Prix from pole position after emerging fastest from a low-key qualifying session at the Shanghai International Circuit.
Tyre conservation dominated the three-part session from the outset, with the top grid positions eventually decided by just one run in Q3. No driver set a Q3 lap until after the chequered flag fell.
Hamilton's 1:34.48s effort proved almost 0.3s faster than that of second-placed man Kimi Raikkonen, with Fernando Alonso, Nico Rosberg, Felipe Massa, Romain Grosjean and Daniel Riccardo completing the top seven, all on the soft compound tyre.
Jenson Button was eighth after electing to trundle around on the medium rubber for his Q3 time.
Sebastian Vettel and Nico Hulkenberg will start ninth and 10th respectively after the two Germans elected against setting a time in the final session, meaning that they have free choice of starting tyre compound for the race.
Vettel's Red Bull team-mate Mark Webber managed just 14th after his RB9 ran out of fuel and stopped on the circuit in Q2.
The Australian will be forced to start from the back of the grid due to the requirement for a one litre fuel sample to be taken from cars post-qualifying.
The team later admitted to a fuel bowser malfunction that saw the Webber leave the pits 3kg short of the intended fuel load.
"Unfortunately in Q2 the amount of fuel that was required to be put into the car from the fuel rig was not fully delivered," said team boss Christian Horner.
"This was due to an error with the fuel bowser that meant it under delivered 3kg of fuel.
"Therefore on Mark's in-lap we saw large drop outs in the fuel tank collector and the car unfortunately ran dry of fuel, which is obviously frustrating.
"The fuel bowser has been immediately quarantined for further investigation."
See below for the full qualifying result
| | | | | | |
| --- | --- | --- | --- | --- | --- |
| Pos | Driver | Team | Q1 | Q2 | Q3 |
| 1 | Lewis Hamilton | Mercedes | 1:35.793 | 1:35.078 | 1:34.484 |
| 2 | Kimi Räikkönen | Lotus-Renault | 1:37.046 | 1:35.659 | 1:34.761 |
| 3 | Fernando Alonso | Ferrari | 1:36.253 | 1:35.148 | 1:34.788 |
| 4 | Nico Rosberg | Mercedes | 1:35.959 | 1:35.537 | 1:34.861 |
| 5 | Felipe Massa | Ferrari | 1:35.972 | 1:35.403 | 1:34.933 |
| 6 | Romain Grosjean | Lotus-Renault | 1:36.929 | 1:36.065 | 1:35.364 |
| 7 | Daniel Ricciardo | STR-Ferrari | 1:36.993 | 1:36.258 | 1:35.998 |
| 8 | Jenson Button | McLaren-Mercedes | 1:36.667 | 1:35.784 | 2:05.673 |
| 9 | Sebastian Vettel | Red Bull Racing-Renault | 1:36.537 | 1:35.343 | |
| 10 | Nico Hulkenberg | Sauber-Ferrari | 1:36.985 | 1:36.261 | |
| 11 | Paul di Resta | Force India-Mercedes | 1:37.478 | 1:36.287 | |
| 12 | Sergio Perez | McLaren-Mercedes | 1:36.952 | 1:36.314 | |
| 13 | Adrian Sutil | Force India-Mercedes | 1:37.349 | 1:36.405 | |
| 14 | *Mark Webber | Red Bull Racing-Renault | 1:36.148 | 1:36.679 |   |
| 15 | Pastor Maldonado | Williams-Renault | 1:37.281 | 1:37.139 | |
| 16 | Jean-Eric Vergne | STR-Ferrari | 1:37.508 | 1:37.199 | |
| 17 | Valtteri Bottas | Williams-Renault | 1:37.769 | | |
| 18 | Esteban Gutierrez | Sauber-Ferrari | 1:37.990 | | |
| 19 | Jules Bianchi | Marussia-Cosworth | 1:38.780 | | |
| 20 | Max Chilton | Marussia-Cosworth | 1:39.537 | | |
| 21 | Charles Pic | Caterham-Renault | 1:39.614 | | |
| 22 | Giedo van der Garde | Caterham-Renault | 1:39.660 | | |
*Webber will be forced to start from the back of the grid