Vettel on the offensive in Webber row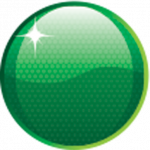 Sebastian Vettel has reignited debate over his defiance of team orders in the Malaysian Grand Prix by claiming that he'd repeat the deed if given the opportunity.
Speaking in the Shanghai paddock ahead of this weekend's Chinese Grand Prix, the 25-year-old underlined earlier statements that he had heard but not understood the 'multi 21' call to hold station behind Webber following the final round of stops in Sepang.
Despite the apparent misunderstanding, Vettel showed little remorse for defying the team.
"Had I understood the message and had I thought about it, reflected on it, think what the team wanted to do, to leave Mark in first place and me finishing second, I think I would have thought about it and I would probably have done the same thing," he said. "He didn't deserve it."
Speaking further of Webber, Vettel claimed that he had felt let down by the Australian in the past.
"I think being completely honest, I never had support from his side," said Vettel.
"I have a lot of support from the team, and the team has supported both of us the same way.
"But in terms of relationship to Mark, I respect him a lot as a racing driver, but I think there was more than one occasion in the past where he could have helped the team and he didn't."
"You could say indirectly so," he added when asked if that meant the manoeuvre was a form of payback.
Although not denying that the incident could be seen to have weakened the authority of team principal Christian Horner, Vettel laughed off a question about whether he had been sanctioned by the team for his insolence.
"Sanction as in punishment?," he responded. "Maybe it is a little bit of a dreamland that you all (media) live in, but what do you expect to happen? Make a suggestion!
"We dealt with it internally. As I said I did apologise to the team, I took it very seriously, I went to see the whole team as soon as I could, not just the people working here, and told them as well."
Webber meanwhile faced the media as part of the official pre-event press conference, where he was sporting an aggressive haircut that he described as "a bit of a screw up" by his hairdresser in Australia.
The 36-year-old stressed the fact that he had always intended on returning home after the Sepang race, and that he had not fled home while contemplating quitting as some wild media reports had suggested.
"Definitely I am keen to finish the season," he said.
"A lot of people were questioning it, but it was not something on my mind.
"I am keen to race this year, and put together a strong campaign. Year by year, I come to the summer and I will speak to Dietrich (Mateschitz, owner of Red Bull) and we will go from there.
"I have never made decisions in my career at this point of the season and I don't see why I should make any decisions now about the future."