Johnson wins Martinsville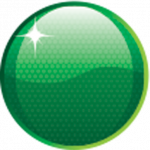 Jimmie Johnson pulled away on a late-race restart to win the STP Gas Booster 500 at Martinsville Speedway while Marcos Ambrose scored his first top 10 of the season with an eighth place finish.
The victory was win number eight for Johnson at the flat half-mile track and 62nd in his Sprint Cup career. He led 347 of 500 laps and regained the lead in the series standings from teammate Dale Earnhardt Jr.
Clint Bowyer finished second, with Johnson's Hendrick Motorsports teammates Jeff Gordon and Kasey Kahne in third and fourth respectively.
There were encouraging signs for Ambrose with his front row start coupled with his top 10 finish.
"It was a hard day, but we've got to be pleased with the weekend," said Ambrose.
"We qualified on the front row and finished in the top 10, so for us that's a win. It's something to build on and we'll go to next week with a bit more confidence and get our team really rolling."
A chain-reaction crash, the race's biggest, involving 10 cars slowed the action on lap 180. A handful of cars jammed up on a restart following the race's third caution period; by the time it was done and the yellow flag flew, all three Michael Waltrip cars suffered damage ranging from light (Clint Bowyer) to moderate (Brian Vickers) to severe (Martin Truex Jr.).
Mark Martin, driving for the injured Denny Hamlin in the No. 11 Joe Gibbs Racing entry, finished 10th.
Rookie Danica Patrick rallied from losing a lap to finish 12th and on the lead lap.
RESULTS : STP Gas Booster 500 – Martinsville
| | | | | | | | |
| --- | --- | --- | --- | --- | --- | --- | --- |
| POS | Driver  | Car #  | Make  | Laps | Laps Led  | Status | Points |
| 1 | Jimmie Johnson | 48 | Chevrolet | 500 | 346 | Running | 48/5 |
| 2 | Clint Bowyer | 15 | Toyota | 500 | 0 | Running | 42/0 |
| 3 | Jeff Gordon | 24 | Chevrolet | 500 | 0 | Running | 41/0 |
| 4 | Kasey Kahne | 5 | Chevrolet | 500 | 0 | Running | 40/0 |
| 5 | Kyle Busch | 18 | Toyota | 500 | 56 | Running | 40/1 |
| 6 | Brad Keselowski | 2 | Ford | 500 | 0 | Running | 38/0 |
| 7 | Jamie McMurray | 1 | Chevrolet | 500 | 0 | Running | 37/0 |
| 8 | Marcos Ambrose | 9 | Ford | 500 | 1 | Running | 37/1 |
| 9 | Greg Biffle | 16 | Ford | 500 | 0 | Running | 35/0 |
| 10 | Mark Martin | 11 | Toyota | 500 | 0 | Running | 34/0 |
| 11 | Brian Vickers | 55 | Toyota | 500 | 0 | Running | 0/0 |
| 12 | Danica Patrick | 10 | Chevrolet | 500 | 0 | Running | 32/0 |
| 13 | Kevin Harvick | 29 | Chevrolet | 500 | 0 | Running | 31/0 |
| 14 | Matt Kenseth | 20 | Toyota | 500 | 96 | Running | 31/1 |
| 15 | Carl Edwards | 99 | Ford | 500 | 0 | Running | 29/0 |
| 16 | Casey Mears | 13 | Ford | 500 | 0 | Running | 28/0 |
| 17 | Tony Stewart | 14 | Chevrolet | 500 | 0 | Running | 27/0 |
| 18 | Jeff Burton | 31 | Chevrolet | 500 | 0 | Running | 26/0 |
| 19 | Paul Menard | 27 | Chevrolet | 500 | 0 | Running | 25/0 |
| 20 | Aric Almirola | 43 | Ford | 500 | 0 | Running | 24/0 |
| 21 | Bobby Labonte | 47 | Toyota | 500 | 0 | Running | 23/0 |
| 22 | Regan Smith | 51 | Chevrolet | 500 | 0 | Running | 0/0 |
| 23 | Joey Logano | 22 | Ford | 499 | 0 | Running | 21/0 |
| 24 | Dale Earnhardt Jr | 88 | Chevrolet | 498 | 0 | Running | 20/0 |
| 25 | Ricky Stenhouse Jr | 17 | Ford | 498 | 0 | Running | 19/0 |
| 26 | Juan Pablo Montoya | 42 | Chevrolet | 497 | 0 | Running | 18/0 |
| 27 | J.J. Yeley | 36 | Chevrolet | 497 | 0 | Running | 17/0 |
| 28 | David Gilliland | 38 | Ford | 496 | 0 | Running | 16/0 |
| 29 | Dave Blaney | 7 | Chevrolet | 495 | 0 | Running | 15/0 |
| 30 | David Ragan | 34 | Ford | 493 | 0 | Running | 14/0 |
| 31 | Ryan Newman | 39 | Chevrolet | 492 | 0 | Running | 13/0 |
| 32 | Ken Schrader | 32 | Ford | 492 | 0 | Running | 12/0 |
| 33 | Landon Cassill | 33 | Chevrolet | 492 | 0 | Running | 11/0 |
| 34 | Joe Nemechek | 87 | Toyota | 491 | 0 | Running | 0/0 |
| 35 | Josh Wise | 35 | Ford | 488 | 0 | Running | 0/0 |
| 36 | David Stremme | 30 | Toyota | 485 | 0 | Electrical | 8/0 |
| 37 | Kurt Busch | 78 | Chevrolet | 457 | 0 | Accident | 7/0 |
| 38 | David Reutimann | 83 | Toyota | 457 | 0 | Running | 6/0 |
| 39 | Travis Kvapil | 93 | Toyota | 436 | 1 | Running | 6/1 |
| 40 | Martin Truex Jr | 56 | Toyota | 385 | 0 | Running | 4/0 |
| 41 | Scott Speed | 95 | Ford | 64 | 0 | Rear Gear | 3/0 |
| 42 | Scott Riggs | 44 | Ford | 47 | 0 | Brakes | 2/0 |
| 43 | Michael McDowell | 98 | Ford | 26 | 0 | Brakes | 1/0 |
 STANDINGS 
| | | | | | | | | |
| --- | --- | --- | --- | --- | --- | --- | --- | --- |
| Rank | Driver | Points | Behind | Wins | Starts | Top 5  | Top 10  | DNF |
| 1 | Jimmie Johnson | 231 | 0 | 2 | 6 | 3 | 4 | 0 |
| 2 | Brad Keselowski | 225 | 6 | 0 | 6 | 4 | 5 | 0 |
| 3 | Dale Earnhardt Jr | 219 | 12 | 0 | 6 | 3 | 5 | 0 |
| 4 | Kyle Busch | 203 | 28 | 1 | 6 | 4 | 4 | 1 |
| 5 | Kasey Kahne | 199 | 32 | 1 | 6 | 3 | 4 | 0 |
| 6 | Greg Biffle | 199 | 32 | 0 | 6 | 0 | 3 | 0 |
| 7 | Carl Edwards | 193 | 38 | 1 | 6 | 3 | 3 | 0 |
| 8 | Clint Bowyer | 179 | 52 | 0 | 6 | 2 | 3 | 1 |
| 9 | Paul Menard | 179 | 52 | 0 | 6 | 0 | 3 | 0 |
| 10 | Matt Kenseth | 172 | 59 | 1 | 6 | 1 | 3 | 2 |
| 11 | Joey Logano | 167 | 64 | 0 | 6 | 1 | 1 | 0 |
| 12 | Jeff Gordon | 164 | 67 | 0 | 6 | 1 | 2 | 1 |
| 13 | Jamie McMurray | 162 | 69 | 0 | 6 | 0 | 2 | 0 |
| 14 | Kevin Harvick | 161 | 70 | 0 | 6 | 0 | 1 | 1 |
| 15 | Ricky Stenhouse Jr | 158 | 73 | 0 | 6 | 0 | 0 | 0 |
| 16 | Aric Almirola | 149 | 82 | 0 | 6 | 0 | 0 | 1 |
| 17 | Casey Mears | 146 | 85 | 0 | 6 | 0 | 0 | 0 |
| 18 | Denny Hamlin | 145 | 86 | 0 | 5 | 1 | 1 | 1 |
| 19 | Kurt Busch | 144 | 87 | 0 | 6 | 2 | 2 | 1 |
| 20 | Marcos Ambrose | 144 | 87 | 0 | 6 | 0 | 1 | 0 |