Coulthard denies Winterbottom in Symmons finale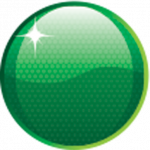 Fabian Coulthard made the most of a late Safety Car restart to steal the Race 5 victory from Mark Winterbottom at Symmons Plains.
Winterbottom had led away from pole and appeared to have Coulthard covered until the full course yellows flew with 10 laps to go.
The pause was triggered by a sickening accident for Scott Pye, who was lucky to walk away from a head-on impact with the Turn 2 exit wall after suffering a brake failure.
Coulthard dive-bombed Winterbottom at the Turn 4 hairpin with just three laps remaining, nudging the Pepsi Max FPR Falcon aside in the process.
THE FINAL RACE OF THE 2023 REPCO SUPERCARS CHAMPIONSHIP ON ONE OF THE WORLD'S BEST STREET CIRCUITS. GO ALL IN AT THE VAILO ADELAIDE 500, CLICK HERE TO BUY TICKETS
Coulthard went on to take the win while Winterbottom limped to the line second with his left-front tyre flat following the contact.
James Courtney ran third for the entire journey to score his first podium of the year, while Jason Bright won a race long battle with Jamie Whincup on the final lap to take fourth.
Will Davison, Jonathon Webb, Scott McLaughlin, Shane van Gisbergen and Garth Tander completed the top 10.
Todd Kelly joined Pye on the retirements list after an engine problem with his Nissan.
The race featured two Safety Cars, with the first called to retrieve the rear diffuser of Tim Slade's Mercedes on Lap 6 after it had fallen onto the circuit.
A miraculous effort from Ford Performance Racing saw David Reynolds return to action following his Race 4 accident.
The car finished just 24th however after a receiving a mechanical black flag to fix left-front mudguard damage while running 12th.
The V8 Supercars Championship will continue New Zealand next weekend for Races 6, 7, 8 and 9 at Pukekohe.
See below for the Race 5 result
| | | | | | |
| --- | --- | --- | --- | --- | --- |
| 1 | Lockwood Racing | Fabian Coulthard | Holden Commodore VF | 42 | 42:20.8286 |
| 2 | Pepsi Max Crew FPR Ford | Mark Winterbottom | Ford Falcon FG | 42 | 42:23.1961 |
| 3 | Holden Racing Team | James Courtney | Holden Commodore VF | 42 | 42:23.6060 |
| 4 | Team BOC | Jason Bright | Holden Commodore VF | 42 | 42:23.7901 |
| 5 | Red Bull Racing Australia | Jamie Whincup | Holden Commodore VF | 42 | 42:24.0779 |
| 6 | Pepsi Max Crew FPR Ford | Will Davison | Ford Falcon FG | 42 | 42:24.3186 |
| 7 | Tekno Autosports | Jonathon Webb | Holden Commodore VF | 42 | 42:25.3339 |
| 8 | Fujitsu Racing GRM | Scott McLaughlin | Holden Commodore VF | 42 | 42:25.4402 |
| 9 | TEKNO Team VIP | Shane Van Gisbergen | Holden Commodore VF | 42 | 42:26.0002 |
| 10 | Holden Racing Team | Garth Tander | Holden Commodore VF | 42 | 42:26.2169 |
| 11 | Red Bull Racing Australia | Craig Lowndes | Holden Commodore VF | 42 | 42:29.4286 |
| 12 | Jeld-wen FPR Ford | Alex Davison | Ford Falcon FG | 42 | 42:29.4926 |
| 13 | Irwin Racing | Lee Holdsworth | Mercedes E63 AMG | 42 | 42:30.1010 |
| 14 | Fujitsu Racing GRM | Alexandre Premat | Holden Commodore VF | 42 | 42:30.5533 |
| 15 | Norton 360 Racing | James Moffat | Nissan Altima | 42 | 42:32.8063 |
| 16 | Jack Daniel's Racing | Rick Kelly | Nissan Altima | 42 | 42:33.2354 |
| 17 | Norton 360 Racing | Michael Caruso | Nissan Altima | 42 | 42:33.6640 |
| 18 | Heavy Haulage Racing | Tim Slade | Mercedes E63 AMG | 42 | 42:34.4020 |
| 19 | Wilson Security Racing | David Wall | Holden Commodore VF | 42 | 42:34.7126 |
| 20 | Wilson Security Racing | Jonny Reid | Ford Falcon FG | 42 | 42:36.1759 |
| 21 | Dodo Insurance Racing | Dean Fiore | Holden Commodore VF | 42 | 42:37.6354 |
| 22 | Wilson Security Racing | Tim Blanchard | Ford Falcon FG | 41 | 42:36.6877 |
| 23 | SP Tools Racing | Maro Engel | Mercedes E63 AMG | 41 | 42:36.9093 |
| 24 | The Bottle-O FPR Ford | David Reynolds | Ford Falcon FG | 41 | 42:38.1085 |
| 25 | Team HIFLEX | Tony D'Alberto | Holden Commodore VF | 41 | 43:00.4409 |
| 26 | Supercheap Auto Racing | Russell Ingall | Holden Commodore VF | 37 | 42:40.6712 |
| DNF | ekol Racing | Scott Pye | Holden Commodore VF | 32 | 29:35.4616 |
| DNF | Jack Daniel's Racing | Todd Kelly | Nissan Altima | 20 | 19:15.2506 |
See below for the updated championship standings after Race 5
| | | |
| --- | --- | --- |
| 1 | Jamie Whincup | 513 |
| 2 | Will Davison | 450 |
| 3 | James Courtney | 398 |
| 4 | Craig Lowndes | 397 |
| 5 | Scott McLaughlin | 366 |
| 6 | Mark Winterbottom | 357 |
| 7 | Fabian Coulthard | 334 |
| 8 | Jonathon Webb | 332 |
| 9 | Shane Van Gisbergen | 316 |
| 10 | Garth Tander | 314 |
| 11 | Russell Ingall | 290 |
| 12 | Jason Bright | 284 |
| 13 | Tony D'Alberto | 269 |
| 14 | Rick Kelly | 227 |
| 15 | Alexandre Premat | 218 |
| 16 | James Moffat | 216 |
| 17 | Dean Fiore | 215 |
| 18 | Scott Pye | 214 |
| 19 | Lee Holdsworth | 212 |
| 20 | Alex Davison | 199 |
| 21 | David Wall | 194 |
| 22 | Tim Blanchard | 191 |
| 23 | Tim Slade | 146 |
| 24 | Michael Caruso | 142 |
| 25 | David Reynolds | 109 |
| 26 | Maro Engel |  79 |
| 27 | Jonny Reid |  72 |
| 28 | Todd Kelly |  38 |