Evans takes opening tarmac stages in WA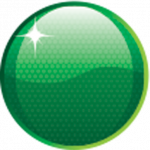 Eli Evans has taken the early advantage with victory on both opening tarmac stages of the Quit Forest Rally in Western Australia.
In recent years Neal Bates was the master of the Busselton Super Special Stage, this year the honour has gone the way of the Honda Jazz driver.
Evans who had earlier in the day won the Pedders Suspension Power Stage CLICK HERE, walked away with a handy lead by winning both passes on the Friday evening.
On the first stage he was 1.2 seconds faster than Tom Wilde (Renault), who had sorted an electrical problem from the Power Stage. While on the run second stage Eli was 1.6 seconds faster than second placed Will Orders (Nissan).
Heading into Saturday's eight forestry stages, Evans holds a 2.9 second advantage over Wilde, with Orders a further 0.2 seconds behind in third.
The Pedders brothers of Scott (Renault) and Mark (Honda) rounded out the top five.
The first stage on Saturday will be the 11.37km Kinky, starting at 8.49am local time.