Allerton continues to dominate with Superpole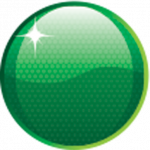 New Gen Motorsports (BMW) Glenn Allerton put in a solid performance on Pirelli tyres to claim the all-new QBE Australian Superbike Superpole.
Emulating the World Superbike Superpole process of elimination, the exciting new format provided a great spectacle for trackside fans.
Allerton dominated the Superpole session, claiming P1 and in doing so made a bald statement to his rivals.
"We came into the championship as underdogs and no one expected us to be P1, however I know how good the bike is and being on the Pirelli tyres is a definite advantage," Allerton explained.
"It's a long championship but we couldn't ask for a better start.  The new Superpole format was terrific, I was excited to see what the competition was doing and test myself, the bike and tyres to remain in front".
In second was Suzuki's Wayne Maxwell who wants to improve from his Superpole qualifier to stand on the top step of the podium.
"It's a great start, however I need to find a little more come race time," said Maxwell.
The new Superpole format was praised by both riders and fans, Team Suzuki's Robbie Bugden claimed third and was said the new format suited him.
"It takes me a little longer to warm up so this was much better and it was my best Superpole qualifier to date," said Bugden.
The all-new format was not without controversy, with Team Hondas Jamie Stauffer excluded from partaking in the final session due to a technical breach after it was found that his calliper had not been lock-wired.
Pirelli's Leo Cash was impressed with Allerton's times.
"This is great for Pirelli and BMW," said Cash.
" We have faith in our product and look forward to challenging for wins throughout the year.  It's a long season and we will continue to collect data in an effort to improve."
Here Allerton speaks after Superpole
Australian Superbikes – Superpole
| | | | | |
| --- | --- | --- | --- | --- |
| Position | Rider | Team | Bike | Time |
| 1 | Glenn Allerton | NextGen/Dynotech/Maxima/BMW | BMW HP4 | 53.503 |
| 2 | Wayne Maxwell | Team Suzuki | Suzuki GSX-R | 53.878 |
| 3 | Robert Bugden | Team Volvo Group Suzuki | Suzuki GSX-R | 54.310 |
| 4 | Linden Magee | NextGen/Dynotech/Maxima/BMW | BMW S-RR | 54.520 |
| 5 | Chas Hern | C.M. Racing Team | Suzuki GSX-R | 54.527 |
| 6 | Jamie Stauffer | Team Honda Racing/Motologic | Honda CBR RR | 54.614 |
| 7 | Josh Hook | Team Honda Racing/Motologic | Honda CBR RR | 54.825 |
| 8 | Beau Beaton | Racers Edge Performance/Suzuki | Suzuki GSX-R | 54.966 |
| 9 | Ben Nicolson | NextGen/Dynotech/Maxima/BMW | BMW S-RR | 55.289 |
| 10 | Ben Henry | CUBE Racing | Suzuki GSX-R | 55.536 |
| 11 | Glenn Scott | Team Insure My Ride Racing | Honda CBR RR | 55.900 |
| 12 | Phil Lovett | Central Coast Harley Davidson | Kawasaki ZX-10R | 57.123 |
| 13 | Adam Senior | City Toyota/Silkolene/Radmix | Honda CBR RR | 57.478 |