Glenn Allerton fastest in Australian Superbikes at Symmons Plains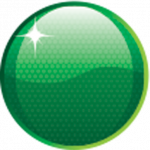 BMW rider Glenn Allerton stamped his mark on the single Qualifying session this afternoon, posting a lap time just under half  a second clear of his competitors on his second flying lap of the 2.41 kilometre Circuit.
The Next Gen Motorsport rider was conscious of preserving his tyres and psyching out his rivals and felt confident enough to sit the first half of the session out in Pit lane.
Team Suzuki's Wayne Maxwell continues to improve his feeling with the Suzuki GSX-R and finished second .472 of a second behind Allerton and only 0.175 of a second ahead of old team mate Jamie Stauffer.
Recently crowned five times New Zealand Superbike Champion, Robbie Bugden put his pre season racing in New Zealand to good use qualifying in fourth position a further 0.037 behind.
Rounding up the top five was Racers Edge Suzuki's Beau Beaton who has returned to the Australian Superbike series fulltime. Beau's recent arm pump surgery combined with setup improvements on the Suzuki GSX-R proving to be working in his favour.
A special mention must go to Sophie Lovett for improving two seconds from the morning practice session on a track that she hasn't ever ridden on. The only female rider did get a slap on the wrist from race control during the session for her hair slipping out of her helmet.
Superpole kicks off at 7:50 tomorrow morning which will be followed by race 1 at 12:30 which will be televised as part of the V8 Supercar coverage on the seven network at approximately 1:35pm.
Glenn Allerton speaks after today's track action

 Australian Superbikes – Qualifying
| | | | | |
| --- | --- | --- | --- | --- |
| Position | Rider | Team | Bike | Time |
| 1 | Glenn Allerton | NextGen/Dynotech/Maxima/BMW | BMW HP4 | 0:53.9670 |
| 2 | Wayne Maxwell | Team Suzuki | Suzuki GSX-R | +0.4720 |
| 3 | Jamie Stauffer | Team Honda Racing/Motologic | Honda CBR RR | +0.6470 |
| 4 | Robert Bugden | Team Volvo Group Suzuki | Suzuki GSX-R | +0.6840 |
| 5 | Beau Beaton | Racers Edge Performance/Suzuki | Suzuki GSX-R | +0.9990 |
| 6 | Chas Hern | C.M. Racing Team | Suzuki GSX-R | +1.0400 |
| 7 | Linden Magee | NextGen/Dynotech/Maxima/BMW | BMW S-RR | +1.2260 |
| 8 | Ben Henry | CUBE Racing | Suzuki GSX-R | +1.5690 |
| 9 | Josh Hook | Team Honda Racing/Motologic | Honda CBR RR | +1.7600 |
| 10 | Glenn Scott | Team Insure My Ride Racing | Honda CBR RR | +1.9330 |
| 11 | Ben Nicolson | NextGen/Dynotech/Maxima/BMW | BMW S-RR | +2.0750 |
| 12 | Phil Lovett | Central Coast Harley Davidson | Kawasaki ZX-10R | +3.3340 |
| 13 | Adam Senior | City Toyota/Silkolene/Radmix | Honda CBR RR | +3.5110 |
| 14 | Josh King | Josh King | Yamaha YZF-R1 | +3.8410 |
| 15 | Sophie Lovett | Cessnock KTM | Kawasaki ZX-10R | +5.0280 |
| 16 | Shaun Murfet | Shaun Murfet | Honda CBR RR | +5.3190 |