Sam Brabham makes his mark in England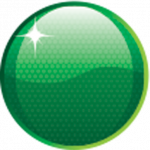 Young Sam Brabham will graduate to the British Formula Ford Championship in 2013 after signing with the JTR team.
The son of former F1 driver and Le Mans 24 hour winner David Brabham, will make his race debut at the Donington circuit in the Midlands from April 20-21.
"It's wonderful to see your son grow from a young child, go all the way up through karting and then have an opportunity to race in the British Formula Ford championship," dad David Brabham said.
"It's something I never did, as I started racing single-seaters in Australia, so I'm really excited for Sam.
"The team will be able to give him a great car, a great atmosphere and a great knowledge base to learn, giving him the best possible foundation for his first year racing cars.
"As the deal came together quite late, we decided that rushing to get into the first race, of what we hope will be a long career, was probably not the right decision. For me, going into Brands Hatch with so little experience and time in the car isn't what I'd call best practice.
Sam Brabham will have several more tests before the Donington round of the Dunlop MSA Formula Ford Championship.
Over the last 20 years three Australian drivers have won the British FF Championship – Russell Ingall (1993), James Courtney (2001) and Scott Pye (2010).