Top Fuel teams unite with new Association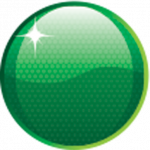 Australian Top Fuel teams have taken the first step towards introducing category management to the sport of professional drag racing in this country through the formation of Top Fuel Australia Limited.
The organisation will be responsible for presenting a united voice to governing body, the Australian National Drag Racing Association (ANDRA), along with generating marketing opportunities for teams and their sponsors.
Top Fuel Australia Ltd. has appointed Renzo Pinazza as its General Manager and Angelo Lamattina – co-owner of Lamattina Top Fuel Racing – as Chairman. Pinazza has 40 years experience in the automotive industry, including a role as National Product Sourcing and Development Manager for retail giant, Auto One.
"The primary focus of Top Fuel Australia is to provide the teams with a single and united voice when it comes to the promotion and viability of the class moving forward," said Mr. Pinazza.
"Top Fuel Australia represents an opportunity for Top Fuel teams to unite and contribute to the development of the sport in Australia and showcase the quickest cars on the planet to corporate partners and drag racing fans around the country."
 The six point objectives released by Top Fuel Australia Ltd include formal representation for it's members, provision of a united voice on issues around Top Fuel racing, a charter to develop unique and engaging marketing opportunities for corporate partners, to ensure the financial viability of Top Fuel in Australia, the development of a consistent and high quality entertainment package and the opportunity to contribute to the growth and development of drag racing as a premier Australian motorsport.
Lamattina – one of the biggest powers within the Australian Top Fuel scene – added that from the original eight teams that agreed to formulate the body, further enquiries have been received from those with Top Fuel cars or those interested in purchasing Top Fuel cars.
"With a unified effort and direction we can achieve so much more," said Lamattina. "We have already received enquiries from other prospective Top Fuel teams and we are pleased to announce that more teams have now also joined Top Fuel Australia".
A lack of category management to supply a unified voice between competitors, categories and the governing body, similar to that applied to circuit racing categories, has been identified as a one of the issues facing the straight line sport at a professional level in Australia.