New crop to make Australian Superbike debut at Symmons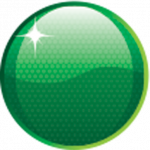 A brace of riders will break into the QBE Australian Superbike Championship for the first time at Symmons Plains this weekend
Taking the step up to the Superbike class are 2012 Prostock champion Linden Magee, runner-up Chas Hern and Supersport riders Josh Hook, Adam Senior and Glenn Scott.
The Superbike championship, which hosts its first points round of the season alongside the V8 Supercars at the Tasmanian circuit, has long been seen as a leading nursery for international talent.
Wayne Maxwell, the Superbike Championship runner-up last year, switches to Team Suzuki after spending the past five years campaigning for Honda.
Maxwell began the year in form, winning the Superbike Challenge races at the World Superbike round at Phillip Island.
"Changing teams after five years is a big challenge so it was great to be able to race at the recent WSBK round. It gave me a chance to learn the characteristics of the bike before this weekend's first point scoring event," Maxwell said.
"We learnt a lot at Phillip Island and followed it up with a good test at Symmons Plains two weeks ago. We are still changing the bike quite a lot and I am still trying to find my feet but we are certainly heading in the right direction.
"Symmons Plains has been good to me over the years, the last time we raced there was in 2011 and I had two pole positions and a couple of podium finishes but I have never had a clean sweep."
The step-up to the Australian Superbike class is already yielding positive results for Next Gen Motorsports rider Linden Magee.
"While I am with the same team I am still learning how to the get the best out of the BMW S 1000 RR ," Magee said. "It has a lot more power and better electronics so that is taking a bit to get my head around.
"It was good to get out and race at the WSBK event especially as it wasn't for points. We had a couple of issues during the races but my times were good.  I was not even a tenth off Wayne (Maxwell) which is a great confidence booster ahead of Tassie.
After spending 2010 racing the European Superstock 1000 class followed by select events in 2011 and 2012, Beau Beaton returns for his first full season in the QBE Australian Superbike class with Racers Edge Performance.
"I am looking forward to a full season of Superbikes," Beaton said.  "I didn't do as well as I would have like in Europe and then last year just did a few rounds so it is good to have a full calendar planned.
"I feel that we have prepared well for this weekend, while Symmons Plains is not my favourite track, we have worked hard and progressed well through our recent test there.
"My goal for 2013 is to finish the season as the top privateer," Beaton concluded
Team Honda star Jamie Stauffer will be aiming to improve on his third place finish in last year's championship while Robbie Bugden, brimming with confidence after retaining his New Zealand Superbike crown, will join Maxwell at Team Suzuki for 2013.
The QBE Australian Superbikes will take to Symmons Plains Raceway for practice at 8.20am (AEST) on Friday ahead of qualifying at 4.00pm.
On Saturday the top 13 riders from qualifying take part in a Superpole at 7.50am to determine the grid for Race 1 which will get underway at 12.30pm. A final 30-minute race will conclude the event for the Australian Superbike round at 3.20pm on Sunday.