Australian dominates Euro NASCAR Open season kick-off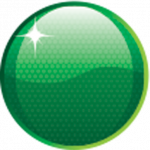 Twenty-year-old Tasmanian Josh Burdon dominated the opening round of the 2013 Euro NASCAR Open division season by winning both races from pole position at Nogaro.
Driving the Scorpus Racing Chevrolet in which he appeared several times last season, Burdon led every lap of both encounters for the 400bhp NASCAR-style cars.
The former Australian Formula 3 and V8 Ute runner's only main challenger was the weather, with rain lashing the French circuit on Sunday morning.
"The conditions were very tricky, the exact opposite of yesterday," said Burdon after Race 2.
"There was a lot of rain so it was a big challenge. I thought up a setup during the night but it looked pretty risky this morning. I wasn't sure if the rain was going to continue, which it did for two hours!
"My strategy was to push as hard as possible, open up a gap and then control the race. Even so I gave myself a couple of big scares by going wide."
Burdon leads the Open standings, for bronze and silver-level drivers only, by 16 points over Frenchman Guillaume Rousseau ahead of Round 2 at Dijon, France, on May 11-14.
Euro NASCAR's Elite Championship, for professional drivers, is being led by Ander Vilarino, who won both races at Nogaro.
Under the category's unique structure, the two divisions run separate races, with Open and Elite drivers sharing a car throughout the weekend.