Morcom takes maiden F3 win at Bathurst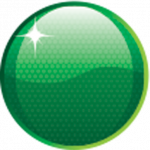 R-Tek Motorsport's Nathan Morcom has made a strong start to his first full season in the Formula 3 Australian Drivers 'Championship by taking victory in the second and final race of the weekend at Bathurst.
The 20-year-old Sydneysider passed Race 1 winner James Winslow on the second  lap of the race, eventually leading the Briton to the chequered flag under Safety Car conditions.
Only half-points will be awarded after wet conditions and a Safety Car-inducing crash from Jon Collins ensured less than 75 percent of the scheduled distance was completed.
Second place was good enough to secure the round win for Winslow, although the two-time champion says he will not be contesting the remainder of the season.
Nick Foster put in an impressive Race 2 drive to take third place ahead of Steel Guiliana, who set the fastest lap of 2:26.68s.
John Magro, Arrie Marree, Todd Hazelwood, Nick McBride, Jack Le Brocq, Ben Gersekowski and Jordan Oon completed the finishers, while Collins' race ended with heavy contact with the wall at The Dipper on Lap 6 of an eventual eight.
Le Brocq's ninth place came after the Erebus Acadamy driver squandered his pole position, earned through setting the fastest lap in Race 1, by stalling at the start.
There were no such dramas for Morcom however, who reveled in the slippery conditions.
"It feels great to win at this circuit in particular, but also at a place where my Dad (Production Car racer, Barry) has won at before as well," he said.
"The goal was to come here and get a good start to our championship campaign and to be able to do that, and get a win as well, is a bonus.
"Today's race was fantastic and the car was sensational in the wet conditions. I was able to pass Winslow and pull away from there and it was great to get to the flag first.
"It's a great start to the championship and I have to thank all of our sponsors and the R-Tek team."
Earlier in the day, the stewards elected to take no action over the last lap Race 1 contact that saw Winslow take the lead from Guiliana.
The 2013 Formula 3 Australian Drivers' Championship continues at Symmons Plains as a support to the V8 Supercars Championship next weekend.