Mark Martin to sub for Denny Hamlin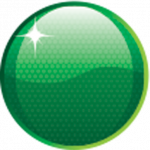 Mark Martin has been named as the replacement driver for the injured Denny Hamlin in the No. 11 Joe Gibbs Racing Toyota for the next race at Martinvsille.
From that point Bryan Vickers will take the seat beginning in Texas.
Hamlin suffered an L1 compression fracture in a crash on the final lap of the NASCAR Sprint Cup Series Auto Club 400 at Auto Club Speedway in southern California last weekend. CLICK HERE for that story.
Mid week it was confirmed that Hamlin would be sidelined for six weeks and it had been anticipated that Elliott Saddler could have been the one to step into the seat. CLICK HERE for that story. Now fellow JGR Nationwide Series racer Vickers has the ride.
"We've been real fortunate to have never been in this situation with the need to find someone to fill in for an injured driver," said J.D. Gibbs, president of Joe Gibbs Racing.
"A lot goes into a decision like this but we are really pleased to have someone of the character and caliber of Mark Martin to fill in while Denny is out.
"Like everyone in NASCAR, I have a tremendous amount of respect for Mark.
"We're real happy to have the opportunity to get Brian in our Cup cars and with him driving Nationwide for us we think we have some continuity there that is beneficial.
"The good thing for us is that we have drivers the caliber of Mark and Brian to help fill in until Denny comes back."
Michael Waltrip Racing has also released a statement confirming that Martin would run for Joe Gibbs Racing only at Martinsville and would return to MWR's No. 55 as scheduled at the following three races at Texas, Kansas and Richmond.
Martin competes for MWR, which also fields Toyotas, on a limited schedule. He was not scheduled to be in the team's No. 55 Camry for the April 7 event at Martinsville Speedway.
Brian Vickers is scheduled to compete for MWR at Martinsville, while team co-owner Michael Waltrip returns to the seat for the May 5 Cup race at Talladega.
If Hamlin is out for the entire six weeks, he would return the following week, May 10-11, when the series heads to Darlington Raceway.
A veteran with more than 850 career starts in Cup, Martin is a 40-time winner in the series. His last Cup win came in 2009 while competing for Hendrick Motorsports.
"I'm happy to have this opportunity to help out JGR, FedEx and Denny," Martin said.
"Hopefully I can keep those guys up front and compete for wins while Denny heals up."
Currently sitting 10th in the points, Hamlin was supportive of Martin's willingness to step in for him.
"I just hate not being able to be in the car right now, but I really appreciate Mark being able to fill in for me," said Hamlin.
"Like everyone in NASCAR, I have a tremendous amount of respect for Mark and I know he will keep that (car) up front until I get back behind the wheel."