Winslow defeats Guiliana in controversial F3 opener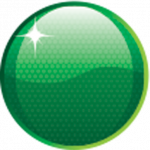 James Winslow has taken out the opening race of the opening round of the Formula 3 Australian Drivers' Championship at Bathurst after a last-lap pass on Steel Guiliana.
Guiliana had led the field to a Safety Car restart with one lap to go, but found himself coming off worst in a side-to-side clash with Winslow's Team BRM Dallara on Mountain Straight.
Winslow took the win ahead of John Magro and Ben Gersekowski, while Guiliana limped home 12th.
Le Brocq started just eighth after a five-place grid penalty for a technical infringement on Friday, but cut through to finish fourth. He also ended the race with the fastest lap of 2:05.73s.
Nathan Morcom set a scintillating pole time of 2:03.24s in the morning, but a slow start ensured he'd finish no better than fifth.
Filling sixth through 11th were Jordon Oon, Nick Foster, Nick McBride, Arrie Marree, Jon Collins and Todd Hazelwood.
Hayden Cooper was the only failure to finish – the BF Racing driver crashing heavily on Lap 3, bringing out the lengthy Safety Car that left the race with a total of just four green flag racing laps.
Cooper's car is not expected to return for the remainder of the weekend, joining Tim Macrow, whose car suffered engine problems in qualifying, on the sidelines.