VIDEO: NHRA star Larry Dixon takes wild ride at Willowbank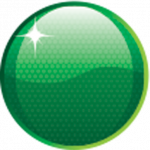 Drag Racing legend Larry Dixon has been involved in a dramatic incident during the opening day of the Santo's Cranes Super 3 Extreme Drag Race at Willowbank Raceway.
Making his Australian debut, the three-time NHRA Top Fuel Champion struck trouble soon after leaving the start-line in his first run, with his left rear wheel shearing off completely after breaking an axle. The dragster turned sharply into an incredibly 360 degree spin, while travelling at what Dixon estimated at the time to be around 240 km/h.
"I estimate it went around at about 150mph (240kph)," Dixon told Speedcafe.com after the incident. "In road car terms, that sounds like a lot but at our racing speed it wasn't that bad. As soon as it went around and I realised I wasn't in my lane, my focus was on just pulling the car up."
Better known for keeping cars on the straight and narrow, all of Dixon's 20 years of top fuel racing experience was called up to keep the 8,000HP car off the walls and amazingly in the middle of the track.
Also doing an incredible job was Rapisarda Autosport team-mate, Damien Harris, who himself had – thankfully – suffered an engine explosion. Dixon exited the Rapisarda Autosport International dragster unhurt, lifting his arms to signal to the crowds he was OK.
In a mind-blowing turnaround, the Sydney-based Rapisarda team, led by legendary crew chief Lee Beard re-built Dixon's car and got him back on track for a demonstration run – which he completed with a 4.68 second pass at 443kph (275.21mph) – the fastest of the night.
Top Fuel was won by Steve Read and Top Alcohol by rookie, Darren Fry. Full race report to follow.
The Santo's Cranes Super 3 Extreme Drag Race gets back underway this afternoon.
VIDEO: Larry Dixon's wild ride at Willowbank:

VIDEO: Amateur fan vision of the incident: