Denny Hamlin out for six weeks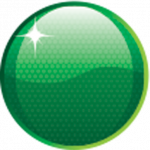 NASCAR Sprint Cup Series star Denny Hamlin is expected to miss up to six weeks after his heavy accident on the final lap of Sunday's Auto Club 400 in southern California.
CLICK HERE for report and video from the Sunday's race.
It was announced following the race that he had suffered an L1 compression fracture in his back, but now a full examination back in North Carolina has confirmed Hamlin will need time out of the race car.
According to a statement from team officials, Hamlin was evaluated by Dr. Jerry Petty of Carolina Neurosurgery & Spine Associates. Dr. Petty determined that the Joe Gibbs Racing (JGR) driver would not require surgery, but for the injury to properly heal, the driver would need to remain out of the car for up to a month and a half.
Dr. Petty will make the determination when Hamlin will be able to return to racing this season, the statement said.
"If me getting back in a car was based on pain tolerance then I would be in the car next week. There's just more to it that I can't control," said Hamlin via Twitter.
With the Sprint Cup off for the Easter break, JGR officials said no decision had been made on a replacement driver. Nationwide Series driver Elliott Sadler would appear to be in the box seat. The Nationwide series is off two of the next six racing weekends (Martinsville and Kansas), but will run companion events at Texas, Richmond and Talladega.
The time out of the car is sure to hurt his chances of making the Chase for the Cup. In the Sprint Cup the top 10 drivers with 10 rounds remaining are in line to win the championship. Two further spots are reserved for drivers who win the most races that will clearly be the goal for Hamlin upon his return.
It is anticipated Hamlin will return to race at Darlington on the second weekend of May.