Claire Williams steps into deputy Williams F1 role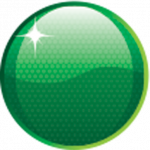 Claire Williams, the daughter of the Williams F1 team's founder Frank Williams, has been promoted into the role of deputy team principal at the famed British squad.
According to the team, Claire Williams will now play a key role in the day-to-day running of the outfit, creating "a clear succession path for Williams".
Claire Williams joined the team in a public relations capacity in 2002 and currently holds the position of marketing and communications director, which she will keep alongside her newly created position.
"Over the past decade Claire has worked tirelessly for Williams," said the now 70-year-old Frank Williams, who has seen his team stumble through a series of management changes involving Adam Parr and the now Mercedes Motorsport chief Toto Wolf in recent times.
"Her knowledge of the sport and passion for the team is unquestionable and I'm proud to say that during her time here she has proven herself to be one of our most valuable assets.
"With Claire being appointed deputy team principal, I know the future of Williams is in extremely safe hands."
Williams took its first victory in eight years at the 2012 Spanish Grand Prix, but has endured a sluggish start to its latest campaign.
Claire Williams says she's determined to see the squad, which has not won a Constructors or Drivers world title since 1997, back to the top.
"I have grown up in the sport and have learnt the ropes from one of Formula 1's legendary team principals and as a result I feel well equipped for this new challenge," she said.
"I understand the commitment that every person within the team gives each day to see our car out on the track and I am determined to see us back at the top."
The decision to make Claire Williams deputy team principal was made prior to the start of the season, but the announcement delayed due to the recent death of her mother, Ginny.