DTM confirms next stage of global expansion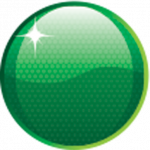 Plans for a United States-based version of the DTM continue to gather momentum with the formal announcement of a deal between Grand Am and the German series.
Grand Am has signed a license and co-operation agreement with DTM administrators, the Internationale Tourenwagen-Rennen.
The two parties say that they are aiming to have a US DTM series underway as early as 2015, running on the same bill as the soon-to-merge Grand Am and American Le Mans Series sportscar races.
The announcement follows a similar tie-up between the DTM and the Japanese SuperGT series that is set to see the latter adopt the DTM rule package for 2014.
The partnerships promises to create the most global touring car formula since the demise of Super Touring in the late 1990s.
"The new technical regulations and the formed partnerships represent a global platform for the manufacturers involved," said ITR chairman Hans Werner Aufrecht upon announcing the latest arrangement.
"(It's) a platform offering them the opportunity to race – on the same technical basis and with the best global promoters as guarantee for a competitive and attractive platform – in the core markets of North America, Europe and Asia.
"In addition to the six German and Japanese manufacturers – Audi, BMW, Mercedes-Benz, Honda, Nissan and Toyota – which are already involved, the new cooperation quite obviously also offers a new and extraordinary field of activity for the American premium manufacturers such as Cadillac, Lincoln or Dodge SRT within the framework of future motorsport programs.
"Now, we have to inform and thrill them together with our new partner GRAND-AM/IMSA and encourage them to get involved."
The DTM's existing manufacturers Audi, BMW, Mercedes-Benz all offered their support to the global expansion in a statement distributed by the series.
The DTM-Grand Am alliance has been rumoured for several years, with Australia's V8 Supercars Championship organisers understood to have held brief discussions with members of the two groups before electing to go their own way with their Car of the Future regulations on the grounds of costs.