Carrera Cup Australia graduate moves to Supercup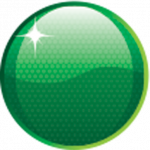 Former Carrera Cup Australia front-runner Ben Barker has moved into Porsche's flagship global championship, the Supercup, for the 2013 season.
The 21-year-old Briton competed in the Australian class with Team BRM in 2011 having won the Formula 3 Australian Drivers' Championship with the squad the previous year.
Barker moved back home to finish second in the 2012 Porsche Carrera Cup GB with Parr Motorsport, and graduates to the Supercup with Dutch outfit Team Bleekemolen.
"It has been a long wait but it was worth it," said Barker of reaching the pinnacle of what Porsche describes as its racing pyramid.
"The Porsche Supercup was always the aim for 2013, especially after such a strong end to the 2012 season in the UK, and I couldn't ask for a better team to be racing with than Bleekemolen.
"The season will be a challenge in as far as I haven't races at many of the circuits before, but I am excited about tackling some of the world's most famous venues as part of my first international racing campaign," he added.
"The highlights will obviously include Monaco – where I won an historic F3 race last season – Spa and my home grand prix at Silverstone, but I am looking forward to each and every stop with the same enthusiasm."
The Supercup supports the Formula 1 World Championship and was won in 2012 by German Rene Rast of Lechner Racing.
Barker's two-year stint in Australia also included a one-off outing in the V8 Supercars Development Series with Matthew White Motorsport at Bathurst in 2010.