Kyle Busch wins in California after wild NASCAR finish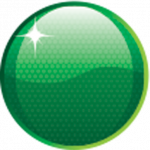 Kyle Busch has come out on top after a crazy finish involving Denny Hamlin and Joey Logano to the Auto Club 400 at Fontana in California.
Busch had dominated most of the race, but it was Hamlin and Logano who were bouncing off each other for the lead on the final lap. Busch drove around the outside heading to the cheqaured flag, while the others crashed. Logano was able to bring his car to the line, while Hamlin made heavy contact with the inside wall.
Although Hamlin climbed from the car, he has been transported from the medical centre to a local hospital. At this time no report on any injuries to Hamlin, although he was awake and alert.
Logano then had to fend off Tony Stewart post-race who took exception to being blocked by the Penske driver on the final re-start.
His momentum broken by the block, Stewart fell through the field and finished 22nd. Dale Earnhardt Jr. ran second, 1.261 seconds behind Busch.
Australia's Marcos Ambrose was 36th after having a tyre blow at high-speed. The whole rear of the car suffered damage and the Tasmanian was forced to the garage for repairs.
Here is the video of the wild finish
Video of Joey Logano and Tony Stewart post-race

Video of Ambrose incident
RESULTS: Auto Club 400
| | | | | | | |
| --- | --- | --- | --- | --- | --- | --- |
| POS | Driver  | MFG  | Laps | Laps Led  | Final Status | Points/Bonus |
| 1 | Kyle Busch | Toyota | 200 | 125 | Running | 48/5 |
| 2 | Dale Earnhardt Jr | Chevrolet | 200 | 0 | Running | 42/0 |
| 3 | Joey Logano | Ford | 200 | 41 | Running | 42/1 |
| 4 | Carl Edwards | Ford | 200 | 0 | Running | 40/0 |
| 5 | Kurt Busch | Chevrolet | 200 | 0 | Running | 39/0 |
| 6 | Greg Biffle | Ford | 200 | 0 | Running | 38/0 |
| 7 | Matt Kenseth | Toyota | 200 | 10 | Running | 38/1 |
| 8 | Paul Menard | Chevrolet | 200 | 0 | Running | 36/0 |
| 9 | Kasey Kahne | Chevrolet | 200 | 0 | Running | 35/0 |
| 10 | Ryan Newman | Chevrolet | 200 | 0 | Running | 34/0 |
| 11 | Jeff Gordon | Chevrolet | 200 | 0 | Running | 33/0 |
| 12 | Jimmie Johnson | Chevrolet | 200 | 0 | Running | 32/0 |
| 13 | Kevin Harvick | Chevrolet | 200 | 1 | Running | 32/1 |
| 14 | Aric Almirola | Ford | 200 | 0 | Running | 30/0 |
| 15 | Casey Mears | Ford | 200 | 0 | Running | 29/0 |
| 16 | AJ Allmendinger | Chevrolet | 200 | 0 | Running | 28/0 |
| 17 | Jeff Burton | Chevrolet | 200 | 0 | Running | 27/0 |
| 18 | Martin Truex Jr | Toyota | 200 | 0 | Running | 26/0 |
| 19 | Jamie McMurray | Chevrolet | 200 | 0 | Running | 25/0 |
| 20 | Ricky Stenhouse Jr | Ford | 200 | 0 | Running | 24/0 |
| 21 | Dave Blaney | Chevrolet | 200 | 0 | Running | 23/0 |
| 22 | Tony Stewart | Chevrolet | 200 | 18 | Running | 23/1 |
| 23 | Brad Keselowski | Ford | 200 | 0 | Running | 21/0 |
| 24 | David Ragan | Ford | 200 | 1 | Running | 21/1 |
| 25 | Denny Hamlin | Toyota | 199 | 3 | Accident | 20/1 |
| 26 | Danica Patrick | Chevrolet | 199 | 0 | Running | 18/0 |
| 27 | J.J. Yeley | Chevrolet | 199 | 0 | Running | 17/0 |
| 28 | Bobby Labonte | Toyota | 198 | 0 | Running | 16/0 |
| 29 | David Gilliland | Ford | 198 | 0 | Running | 15/0 |
| 30 | Landon Cassill | Chevrolet | 194 | 0 | Running | 14/0 |
| 31 | David Stremme | Toyota | 193 | 0 | Running | 13/0 |
| 32 | Joe Nemechek | Toyota | 193 | 0 | Running | 0/0 |
| 33 | David Reutimann | Toyota | 192 | 0 | Oil Leak | 11/0 |
| 34 | Travis Kvapil | Toyota | 188 | 1 | Running | 11/1 |
| 35 | Clint Bowyer | Toyota | 184 | 0 | Engine | 9/0 |
| 36 | Marcos Ambrose | Ford | 182 | 0 | Running | 8/0 |
| 37 | Mark Martin | Toyota | 179 | 0 | Running | 7/0 |
| 38 | Juan Pablo Montoya | Chevrolet | 169 | 0 | Running | 6/0 |
| 39 | Timmy Hill | Ford | 108 | 0 | Rear Gear | 5/0 |
| 40 | Josh Wise | Ford | 103 | 0 | Overheating | 0/0 |
| 41 | Scott Riggs | Ford | 66 | 0 | Vibration | 3/0 |
| 42 | Michael McDowell | Ford | 60 | 0 | Vibration | 2/0 |
| 43 | Mike Bliss | Toyota | 44 | 0 | Fuel Pump | 0/0 |
SPRINT CUP STANDINGS 
| | | | | | | | |
| --- | --- | --- | --- | --- | --- | --- | --- |
| Rank | Driver | Points | Wins | Starts | Top 5  | Top 10  | DNF |
| 1 | Dale Earnhardt Jr | 199 | 0 | 5 | 3 | 5 | 0 |
| 2 | Brad Keselowski | -12 | 0 | 5 | 4 | 4 | 0 |
| 3 | Jimmie Johnson | -16 | 1 | 5 | 2 | 3 | 0 |
| 4 | Carl Edwards | -35 | 1 | 5 | 3 | 3 | 0 |
| 5 | Greg Biffle | -35 | 0 | 5 | 0 | 2 | 0 |
| 6 | Kyle Busch | -36 | 1 | 5 | 3 | 3 | 1 |
| 7 | Kasey Kahne | -40 | 1 | 5 | 2 | 3 | 0 |
| 8 | Paul Menard | -45 | 0 | 5 | 0 | 3 | 0 |
| 9 | Joey Logano | -53 | 0 | 5 | 1 | 1 | 0 |
| 10 | Denny Hamlin | -54 | 0 | 5 | 1 | 1 | 1 |
| 11 | Matt Kenseth | -58 | 1 | 5 | 1 | 3 | 2 |
| 12 | Ricky Stenhouse Jr | -60 | 0 | 5 | 0 | 0 | 0 |
| 13 | Kurt Busch | -62 | 0 | 5 | 2 | 2 | 0 |
| 14 | Clint Bowyer | -62 | 0 | 5 | 1 | 2 | 1 |
| 15 | Kevin Harvick | -69 | 0 | 5 | 0 | 1 | 1 |
| 16 | Jamie McMurray | -74 | 0 | 5 | 0 | 1 | 0 |
| 17 | Aric Almirola | -74 | 0 | 5 | 0 | 0 | 1 |
| 18 | Jeff Gordon | -76 | 0 | 5 | 0 | 1 | 1 |
| 19 | Martin Truex Jr | -77 | 0 | 5 | 0 | 1 | 0 |
| 20 | Ryan Newman | -78 | 0 | 5 | 1 | 3 | 2 |
| 21 | Casey Mears | -81 | 0 | 5 | 0 | 0 | 0 |
| 22 | Tony Stewart | -91 | 0 | 5 | 0 | 1 | 0 |
| 23 | Marcos Ambrose | -92 | 0 | 5 | 0 | 0 | 0 |