James Hinchcliffe wins IndyCar opener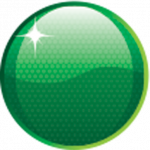 James Hinchcliffe has won his first IndyCar race with victory at the Honda Grand Prix of St. Petersburg, after Will Power had his hopes end in a bizarre accident while under caution.
Hinchcliffe passed Helio Castroneves on the final restart and held on to win. Castroneves finished second, followed by Marco Andretti, Tony Kanaan and Scott Dixon.
Man, that was a tough race," said Hinchcliffe.
"Last year we qualified fourth, finished fourth. Qualified fourth again and I thought that was kind of our cursed number there for a bit.
"Then the big thing that people were saying early on in the season is 'What is it going to take to win?' And the big thing was minimizing mistakes. We had a good car. Not sure if we had the fastest car over a lap but I'll tell you what, we nailed the pit stops. The GoDaddy car was really good on those black tires. That last restart, man, Helio Castroneves … he's a three-time winner of this race. He's on the reds. He makes a mistake. I get by, but I'm thinking 'Yeah, he has 30 laps to get this back.'
Stan Sport is the only way to watch every round of the INDYCAR SERIES. Click here for all the action streaming ad-free, live and on demand.
"I just can't be happier. It is so awesome."
While under the final full-course caution J.R. Hildebrand launched over the right side of pole-sitter Power, who was third at the time. Hildebrand took the blame for the accident, saying he got distracted talking to his crew under caution.
"I was dialling my knobs back and talking to the team about the (restart)," said Hildebrand.
"Guys just slowed up, and I ran into the back of (Power). It was totally my fault. As soon as I hit him, I couldn't help from going anywhere.
"I'm super sorry for Will. We were just trying to get back on lead lap. I was doing too much all at once when the field slowed up there."
The incident punctured Power's right-rear tyre and appeared to have caused other damage as the Australian struggled outside the top-10. His race then ended when he slid into a fence with a handful of laps remaining; he was classified 16th.
"It's too bad because the Verizon car was definitely fast," said Power.
"He came over and apologised after the race. He said he was just looking down at his steering wheel and he just ran over the top of me. It's just a mistake but that happens in racing. Then I made another mistake there at the end and it cost us four more places.
"Tough day but we just have to move forward and look ahead to Barber (April 7)."
Simona de Silvestro, who had qualified a career-best third, finished sixth after losing two spots in the closing laps on heavily worn tyres.
A mistake was costly for Dario Franchitti, who crashed while leaving the pits after his first stop on lap 19.
"I just stepped over the line there on cold tyres," said Franchitti.
"Totally my mistake. Just pushing too hard trying to get back on level pegging somehow. I stepped over the line.
"We're a long, long way away from where we need to be. We have some progress to make on the car and some other areas."
Here is the Foxsports News report on the Will Power incident
Here are the race highlights


RESULTS: IndyCar Grand Prif of St Petersburg
| | | |
| --- | --- | --- |
| Position |  Driver              |  Team/Car                 |
| 1 |  James Hinchcliffe |  Andretti : Chevrolet |
| 2 |  Helio Castroneves |  Penske : Chevrolet |
| 3 |  Marco Andretti |  Andretti : Chevrolet |
| 4 |  Tony Kanaan |  KV : Chevrolet |
| 5 |  Scott Dixon | Ganassi : Honda |
| 6 |  Simona de Silvestro |  KV : Chevrolet |
| 7 |  EJ Viso | Andretti : Chevrolet |
| 8 |  Takuma Sato |  Foyt : Honda |
| 9 |  Justin Wilson |  Coyne : Honda |
| 10 |  Alex Tagliani |  Herta : Honda |
| 11 |  Sebastien Bourdais | Dragon : Chevrolet |
| 12 |  Charlie Kimball |  Ganassi : Honda |
| 13 |  Graham Rahal |  Rahal : Honda |
| 14 |  Ed Carpenter | Carpenter : Chevrolet |
| 15 |  James Jakes |  Rahal : Honda |
| 16 |  Will Power          |  Penske : Chevrolet |
| 17 |  Oriol Servia |  Panther/DRR : Chevrolet |
| 18 |  Ryan Hunter-Reay |  Andretti : Chevrolet |
| 19 |  JR Hildebrand | Panther : Chevrolet |
| 20 |  Sebastian Saavedra |  Dragon : Chevrolet |
| 21 |  Tristan Vautier |  Schmidt : Honda |
| 22 |  Ana Beatriz | Coyne : Honda |
| 23 |  Josef Newgarden |  Fisher : Honda |
| 24 |  Simon Pagenaud |  Schmidt : Honda |
| 25 |  Dario Franchitti |  Ganassi : Honda |