Former Top Gear host to race at Bathurst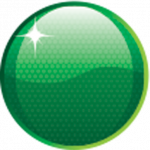 Australian actor Shane Jacobson will race a Toyota 86 at this weekend's Bathurst Motor Festival.
Jacobson, whose television career has included a spell as the host of the now defunct Top Gear Australia, will compete in the Production Touring Car class with Pedders Racing.
The squad is treating the event as a shakedown for its own Australian Manufacturers' Championship campaign.
Jacobson received the required CAMS license to compete last week, although has past competitive experience in the Australian Rally Championship and the Australian Grand Prix's celebrity challenge.
"This weekend I'm going to get to do my three favourite things; race at Bathurst, eat because I believe it's catered for, and drive at Bathurst," joked Jacobson.
"The Pedders Racing team have put so much time and effort into putting this new car together, being the first to put a Toyota 86 out there, so it's going to be a great weekend to be involved and have a lot of fun at the Mountain."
The Pedders Toyota is one of 50 Production Touring Car entries for the meeting.
The Bathurst Motor Festival will also feature the opening round of the Formula 3 Australian Drivers Championship, Group N historic Touring Cars, Production Sports Cars, Formula Vee and regularity categories, the New South Wales Road Racing Club and NSW Porsche Club.