PIRTEK POLL: Do team orders have a place in Formula 1?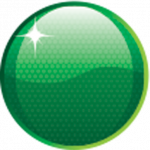 The upheaval surrounding the Multi 21 incident at Red Bull in the Malaysian Grand Prix has sparked a wave of reaction throughout the motorsport world.
Sebastian Vettel defied pre-determined team orders to beat Mark Webber in the race at Sepang even though Webber had dominated the 56-lap GP.
The German triple World Champion was moved to apologise during the post-race press conference for his actions and he was roundly scolded by his superiors within the Red Bull team.
Such an incident though is not unprecedented in the history of F1 or other categories in the sport.
In 2002 Rubens Barrichello was forced to succumb to team orders to let his Ferrari team-mate Michael Schumacher through on the last corner and take victory in the Austrian GP. The move caused outrage within the sport.
It was one of many examples over the years where team orders have dictated the outcome including the volatile eras of Ayrton Senna and Alain Prost at McLaren and the hell-raising years of Didier Pironi and Gilles Villeneuve in the late 1970's as well as others not as widely publicised.
The Vettel/Webber situation has once again raised the spectre of team instructions in a world where the ramifications and stakes are much higher particularly in the area of sports betting.
Have your say on the subject and vote on the poll below?