Australian Rally Championship gets TV boost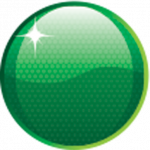 The East Coast Bullbars Australian Rally Championship has received a significant boost to its television telecasts with confirmation that the series will have coverage on Network Ten and OneHD, plus Foxtel's SPEED TV.
SPEED TV has screened the ARC in the past, albeit quite a time after being telecast on Network Ten and OneHD. This year SPEED TV viewers will be able to tune in at 7.30pm on selected Friday evenings (with several repeats of each program also planned) to catch up with the Round-by-Round coverage.
"Combined with our extensive coverage on Network Ten and OneHD, the addition of SPEED TV means that the ECB ARC will receive over 100 hours of national television coverage in 2013," said Australian Rally Championship General Manager David Catchpole.
"A Friday night prime time slot is also incredibly advantageous to the Championship."
SPEED TV Channel Manager James Harrison also expressed his excitement about the new association. "The addition of the East Coast Bullbars Australian Rally Championship is a perfect fit with our WRC and Rally Australia Coverage in 2013," said Harrison.
"It's an exciting time to have the new national 2WD championship on SPEED and provides the greatest rally coverage available on air in Australia."
This year's television coverage of the East Coast Bullbars Australian Rally Championship has expanded from a single one hour program per Round to two separate one hour episodes.
The first hour of each Round's coverage will feature the Australian Side by Side Rally Challenge, Australian Classic Rally Challenge and East Coast Bullbars National 4WD series as well as outright coverage from the Pedders Power Stage. The second hour will cover all the East Coast Bullbars ARC Outright action from each Round.
The first Round of the 2013 season, the National Capital Rally, will premiere on Network Ten this coming Sunday at midday before being repeated during the week on OneHD.
The second part of the coverage from the opening Round will broadcast one week later (Easter Sunday March 31st) on Network Ten with ONE repeats during the week following.
SPEED TV will air program one on Friday 5 April at 7:30pm and program two Friday 12th April at 7:30pm with repeats throughout this period.