Spanish challenge for Joseph Mawson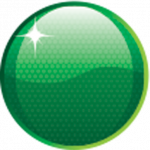 Australian kart racer Joseph Mawson will continue his European baptism of fire when he competes in Round Two of the WSK Euro Series at the International Circuit Zuera in Spain this weekend.
Mechanical issues plagued Mawson during the opening round of the series at the La Conca circuit in Italy earlier this month masking his overall performance where he was classified 32nd.
"I'm learning a lot every time I compete or test but it is a very steep learning curve over here compared to the top level in Australia," said Mawson, who is supported by the Australian Motor Sport Foundation in his 2013 campaign.
"During the last round I was still coming to terms with the different tyres and high level of grip on the circuit and then I had a lot of bad luck and a few mechanical dramas which put me behind where I wanted to be.
"I managed to qualify for the finals, which was my first aim for the weekend at la Conca. My goal for this weekend is the same before setting my sights on a top 15 finish.
"I'm feeling more confident heading into this weekend than I was coming into the last round. The track layout is long (1700 meters) and fast with not a lot of grip compared to La Conca – which should suit my driving style a bit better."
"If I can keep improving and adapting with each race, so I'm confident we could put a good result in, if we have the package right."
The Top Kart Racing Team driver is one of 59 competitors from 21 countries entered in the KF category. Brit Ben Barnicoat won the opening round in his ART GP entry ahead of Tony Kart driver Karol Basz and Lotus F1 Junior Team Member Dorian Boccolacci in his Energy Kart.
For the second consecutive round of the WSK Euro Series, seven-time World Formula One Champion has appeared on the entry list in the elite KZ1 (Gearbox) category. At the previous round Schumacher contested practice in his role as test driver for the Tony Kart Factory Team but didn't line-up in the races.