Casey Stoner calls on support for charity Fishing Challenge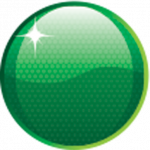 Keen fisherman, Casey Stoner has issued a challenge to his fellow Australian anglers to get on board the Pirtek Fishing Challenge – due to take place nationwide this Sunday – to raise money for the Prostate Cancer Foundation of Australia.
The Pirtek-backed Dunlop V8 Supercar Series racer expressed his passion for fishing and the great outdoors – and the good work in the community the Pirtek Fishing Challenge does. Registration for the competition closes at midnight tonight.
"I moved close to the water with the idea of going fishing on a regular basis," explained Stoner. "I enjoy the sport and the Pirtek Challenge provides a unique event for all anglers while raising money for a great cause at the same time.
"It's brilliant that every fisherman in Australia can compete and it only costs $20 to enter, so it is an affordable and fun day out, especially if you can do it with some good mates."
Pirtek and the other supporters of the event put up over $145,000 in cash and prizes – with every angler in Australia having the opportunity to win the competition in their state.
Once catching a targeted species, a photograph has to be taken with the angler's biggest fish being the one to be uploaded to the event's website. The fish is then required to be released back into the wild.
Stoner hasn't been idle since his 'retirement' from MotoGP competition – he made his V8 Supercar debut at the Clipsal 500, raced against Mark Webber at the Top Gear Festival and was part of the Ultimate Speed Comparison at the Formula 1 Rolex Australian Grand Prix – all on successive weekends.
"It's been a busy start to the year with the opening round of the Dunlop Series and Red Bull commitments at the Top Gear Festival and the AGP, but I'm keen to see as much money raised as possible for the Prostate Cancer Foundation through the Pirtek Fishing Challenge this Sunday," Stoner added.
For full competition details and to enter the Pirtek Fishing Challenge and raise money for the Prostate Cancer Foundation of Australia, visit www.pirtekfishingchallenge.com.au.
In addition to cash prizes, spot prizes include products from the likes of Evinrude and gift vouchers from BCF, as well as other prizes from companies such as Roman and Lowrance.
Former leading Australian rally competitor, Michael Guest is the driving force behind the Pirtek Fishing Challenge – he hosts this video that explains what the challenge is all about: