Iconic Mercedes-Benz W196 could fetch $7m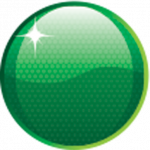 A 1950's grand prix car to be offered at auction is expected to fetch more than $7million.
The 1954 Mercedes-Benz W196 that was driven by Argentina's five-times world champion Juan Manuel Fangio was neglected for more than 30 years collecting dust in a warehouse.
Not only was the W196 considered one of the nicest grand prix designs of all-time, it was a revelation in terms of innovation and technology starting with its fuel-injected powerplant.
The car will be sold by Bonhams at the Goodwood Festival of Speed in July complete with dust and some marks.