Two die in American speedway crash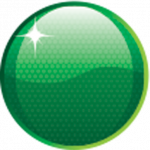 68-year-old Dale Wondergem Jr. and 14-year-old Marcus Johnson lost their lives when it is suspected the throttle stuck on 17-year-old pilot, Chase Johnson's Sprintcar. He was unable to take the turn and entered the pit area. It is understood he was doing around 140kph at the time.
Wondergem was a team owner, whilst tragically, Johnson was the cousin of the driver. The car rolled into the pit area and collected the two.
"The two of them were walking and had their backs turned when the car came into the pit area," an eyewitness told a local news crew. "It hit a utility vehicle and the man inside that was fine, but unfortunately for these two, they were struck."
The Yuba County Sherrif's department declared Wondergem dead at the scene, whilst Johnson was transported to hospital where he later succumbed to the injuries sustained in the incident.
The event was cancelled immediately and all funds collected by the raceway for the opening night of the California Civil War Sprintcar Series has been donated to the families of those that lost their lives in the incident.
No official statement has been released from the organisers or indeed US sprintcar officials about an investigation into the incident.
Local officials are investigating as to why the 14-year-old was in the pit area.
Two people were killed at Marysville Speedway in California when a Sprintcar careered off the track during hotlaps and collected the pair who were in the pit area.