Kasey Kahne scores resounding Bristol from Kyle Busch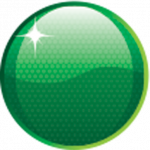 Kasey Kahne took his second short track career win as the Sprint Cup points table was shaken up after the Food City 500 at Bristol.
The Hendricks Chevrolet driver scored a resounding win by 1.7s from Kyle Busch with Brad Keselowski claiming third.
Penske driver Keselowski has shot into the lead of the Sprint Cup standings after Jimmie Johnson, who held a slender lead going into the Bristol race, struck the wall bringing out the 10th caution period of the race on lap 454.
Richard Petty driver Marcos Ambrose was shuffled down the order, running near the tail at one stage, but remained solid to claim 19th position. Ambrose managed to boost himself  to 15th in the overall standings.
Keselowski had the lead on the restart but had a messy getaway with Kahne springing into the lead.
The Las Vegas winner Matt Kenseth was knocked out of the running when Jeff Gordon sliced a tyre on lap 389.
Kahne was prominently placed throughout the 500 lap race before going on to score his 15th career victory.
Three Hendricks Motorsports drivers were running in the top five 130 laps into the race with Kahne, Gordon and Johnson running third-to-fifth as they hunted the leader Denny Hamlin.
Then by lap 147 Kahne managed to catch Denny Hamlin before spearing into the lead.
Runner-up Busch, who started from pole, staged a stirring comeback after receiving a penalty.
Over the remaining 20 laps Busch and Keselowski were engaged in an enthralling battle for second before the former prevailed.
Hamlin's promising run came to nothing when he connected with the wall late in the race ending with steering damage leaving him circulating with a wounded car and ending up in 23rd place.
Hamlin and Joey Logano, former team-mates at Joe Gibbs Racing, were the involved in a post-race scuffle after Hamlin nudged Logano on the final restart. A Hamlin crew member intervened to diffuse the situation by pulling Logano away.
Kurt Busch was fourth followed by Clint Bowyer, Dale Earnhardt jr, Ryan Newman, Brian Vickers, Paul Menard and Jamie McMurray finishing 10th.

Result
| | | | | |
| --- | --- | --- | --- | --- |
| Pos | Driver | Car/Engine | Laps | Time/Delay |
| 1 | Kasey Kahne | Chevrolet | 500 | 2h 53:25 |
| 2 | Kyle Busch | Toyota | 500 | 1.700 |
| 3 | Brad Keselowski | Ford | 500 | 22:06:35 |
| 4 | Kurt Busch | Chevrolet | 500 | 22:06:35 |
| 5 | Clint Bowyer | Toyota | 500 | 22:06:35 |
| 6 | Dale Earnhardt Jr. | Chevrolet | 500 | 22:06:35 |
| 7 | Ryan Newman | Chevrolet | 500 | 22:06:35 |
| 8 | Brian Vickers | Toyota | 500 | 22:06:35 |
| 9 | Paul Menard | Chevrolet | 500 | 22:06:35 |
| 10 | Jamie McMurray | Chevrolet | 500 | 22:06:35 |
| 11 | Greg Biffle | Ford | 500 | 22:06:35 |
| 12 | Martin Truex Jr. | Toyota | 500 | 22:06:35 |
| 13 | A.J. Allmendinger | Chevrolet | 500 | 22:06:35 |
| 14 | Kevin Harvick | Chevrolet | 500 | 22:06:35 |
| 15 | Casey Mears | Ford | 500 | 22:06:35 |
| 16 | Ricky Stenhouse Jr. | Ford | 500 | 22:06:35 |
| 17 | Joey Logano | Ford | 500 | 22:06:35 |
| 18 | Carl Edwards | Ford | 499 | 1 Lap |
| 19 | Marcos Ambrose | Ford | 499 | 1 Lap |
| 20 | David Stremme | Toyota | 498 | 2 Laps |
| 21 | David Ragan | Ford | 498 | 2 Laps |
| 22 | Jimmie Johnson | Chevrolet | 498 | 2 Laps |
| 23 | Denny Hamlin | Toyota | 498 | 2 Laps |
| 24 | David Gilliland | Ford | 496 | 4 Laps |
| 25 | Terry Labonte | Ford | 496 | 4 Laps |
| 26 | Josh Wise | Ford | 496 | 4 Laps |
| 27 | J.J. Yeley | Chevrolet | 495 | 5 Laps |
| 28 | Danica Patrick | Chevrolet | 495 | 5 Laps |
| 29 | Joe Nemechek | Toyota | 490 | 10 Laps |
| 30 | Juan Pablo Montoya | Chevrolet | 487 | 13 Laps |
| 31 | Tony Stewart | Chevrolet | 464 | 36 Laps |
| 32 | Jeff Burton | Chevrolet | 458 | 42 Laps |
| 33 | Landon Cassill | Chevrolet | 410 | 90 Laps |
| 34 | Jeff Gordon | Chevrolet | 390 | Accident |
| 35 | Matt Kenseth | Toyota | 390 | Accident |
| 36 | Dave Blaney | Chevrolet | 321 | Accident |
| 37 | Aric Almirola | Ford | 245 | Accident |
| 38 | Travis Kvapil | Toyota | 234 | Engine |
| 39 | David Reutimann | Toyota | 184 | Engine |
| 40 | Scott Speed | Ford | 184 | Electrical |
| 41 | Bobby Labonte | Toyota | 159 | Engine |
| 42 | Michael McDowell | Ford | 26 | Accident |
| 43 | Mike Bliss | Toyota | 3 | Engine |
STANDINGS
| | | | | | | | |
| --- | --- | --- | --- | --- | --- | --- | --- |
| Rank | Driver | | Points | Wins | Top 5  | Top 10  | DNF |
| 1 | Brad Keselowski | | 166 | 0 | 4 | 4 | 0 |
| 2 | Dale Earnhardt Jr | | -9 | 0 | 2 | 4 | 0 |
| 3 | Jimmie Johnson | | -15 | 1 | 2 | 3 | 0 |
| 4 | Clint Bowyer | | -38 | 0 | 1 | 2 | 0 |
| 5 | Greg Biffle | | -40 | 0 | 0 | 1 | 0 |
| 6 | Denny Hamlin | | -41 | 0 | 1 | 1 | 0 |
| 7 | Kasey Kahne | | -42 | 1 | 2 | 2 | 0 |
| 8 | Carl Edwards | | -42 | 1 | 2 | 2 | 0 |
| 9 | Paul Menard | | -48 | 0 | 0 | 2 | 0 |
| 10 | Kyle Busch | | -51 | 0 | 2 | 2 | 1 |
| 11 | Ricky Stenhouse Jr | | -51 | 0 | 0 | 0 | 0 |
| 12 | Joey Logano | | -62 | 0 | 0 | 0 | 0 |
| 13 | Matt Kenseth | | -63 | 1 | 1 | 2 | 2 |
| 14 | Jamie McMurray | | -66 | 0 | 0 | 1 | 0 |
| 15 | Marcos Ambrose |   | -67 | 0 | 0 | 0 | 0 |
See video below of Hamlin/Logano altercation