Ian Madsen first Aussie to win $50,000 Sprintcar race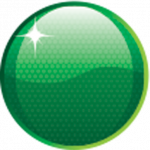 Sydney local Ian Madsen became the first Australian to taste victory in the $50,000 to win Scott Darley Challenge at Sydney Speedway in a dramatic feature race.
Although top pointscorer, Madsen started the race from 19th on the grid. He charged his way forward, carving through the opposition to the front.
He repeated the dose of night one and took arguably one of the finest victories in his career for car owner Barry Lewis.
Madsen took victory from veteran Sydney racer Grant Tunks and Valvoline stalwart, Max Dumesny.
A healthy crowd took in the action for the event that honours Scott Darley, who lost his life at Sydney Speedway in 2008.
Throughout the event's history, Americans have been the sole winners of the event, with Donny Schatz historically having a mortgage on the event.
Inclement weather postponed the original date of the event, which opened it up to an Australian taking victory.
The only American in the field, Shane Stewart struck drama and was credited with 16th at the drop of the chequers.