Craig Baird takes Albert Park Carrera Cup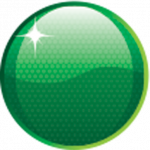 Craig Baird has won the third race of the Porsche Carrera Cup at Albert Park and in the process took the weekend overall to extend his lead in the standings.
Baird in the Jet Travel Insurance Porsche made a great start to head Nick Percat (Coates Hire) into the opening turn.
Percat was then shuffled back to fifth by Warren Luff (No Second Chance), Steven Richards (Laser Plumbing & Electrical) and Steven Johnson (Hunter Sports Group).
His race then ended on the second lap, stopping out on the circuit.
Baird check-out in front, to lead home Luff, who also finished second overall for the weekend, with Race #1 winner Richards third in the race and the weekend.
"The race was pretty uneventful for me," said Baird.
"I got a good start and put my head down and pushed on for every lap. I got into a rhythm and just kept pushing on."
"It was nice to notch up another win, especially with Jet Travel Insurance sponsoring the round."
Max Twigg in the Permagard Porsche swept all three races in the Elite Class.
"Three from three, I'm rapt with that," said Twigg.
"I got a beautiful start in that last race and I was feeling comfortable for a couple of laps and when Percat went off I lost the gap I had to some of the Professional drivers. I knew I had ground on James so I just drove it home firmly and made sure I got the win," said Twigg.
The next round for the Porsche Carrera Cup will be the all-new Rennsport event at Sydney Motorsports Park on the final weekend of May.
RESULTS: Carrera Cup – Race #3
| | | | |
| --- | --- | --- | --- |
| Pos | Number | Driver | Sponsor |
| 1 | 1 | Craig Baird (NZ) | Jet Travel Insurance |
| 2 | 7 | Warren Luff (NSW) | No Second Chance |
| 3 | 12 | Steven Richards (Vic) | Laser Plumbing & Electrical |
| 4 | 50 | Matthew Kingsley (QLD) | Action Tyres & More |
| 5 | 17 | Steven Johnson (QLD) | Hunter Sports Group |
| 6 | 5 | Karl Reindler (WA) | Wilson Security |
| 7 | 21 | Shae Davies (QLD) | Team Kiwi Racing |
| 8 | 8 | Max Twigg (VIC) | Permagard Automotive |
| 9 | 20 | Duvashen Padayachee (NSW) | Team BRM/Rentcorp Property Grp |
| 10 | 47 | James Koundouris (ACT) | Supabarn Supermarkets |
| 12 | 19 | Damien Flack (QLD) | Rosche Vister |
| 12 | 29 | Michael Patrizi (WA) | Ausdrill/Onsite Racing |
| 13 | 13 | James Bergmuller (VIC) | Porsche Centre Brighton |
| 14 | 56 | Shane Smollen (NSW) | McGrath Estate Agents |
| 15 | 90 | Paul Kelly (NSW) | Paul Kelly Motor Group |
| 16 | 55 | Renee Gracie (QLD) | Fujitsu Racing |
| 17 | 24 | Tony Bates (VIC) | Pure Energy/N2C |
| 18 | 6 | Tony Walls (NSW) | Objective Racing |
| 19 | 9 | Marc Cini (VIC) | Hallmarc/PIARC |
| DNF | 10 | Michael Loccisano (VIC) | Hallmarc/PIARC |
| DNF | 4 | Stephen Grove (VIC) | Grove Group |
| DNF | 222 | Nick Percat (SA) | Coates Hire |
OVERALL: Weekend – Pro Class
| | | | |
| --- | --- | --- | --- |
| Pos | Number | Driver | Sponsor |
| 1 | 1 | Craig Baird (NZ) | Jet Travel Insurance |
| 2 | 7 | Warren Luff (NSW) | No Second Chance |
| 3 | 12 | Steven Richards (Vic) | Laser Plumbing & Electrical |
| 4 | 50 | Matthew Kingsley (QLD) | Action Tyres & More |
| 5 | 222 | Nick Percat (SA) | Coates Hire |
| 6 | 29 | Michael Patrizi (WA) | Ausdrill/Onsite Racing |
| 7 | 17 | Steven Johnson (QLD) | Hunter Sports Group |
| 8 | 21 | Shae Davies (QLD) | Team Kiwi Racing |
| 9 | 5 | Karl Reindler (WA) | Wilson Security |
| 16 | 55 | Renee Gracie (QLD) | Fujitsu Racing |
OVERALL: Weekend – Elite
| | | | |
| --- | --- | --- | --- |
| Pos | Number | Driver | Sponsor |
| 1 | 8 | Max Twigg (VIC) | Permagard Automotive |
| 2 | 47 | James Koundouris (ACT) | Supabarn Supermarkets |
| 3 | 19 | Damien Flack (QLD) | Rosche Vister |
| 4 | 13 | James Bergmuller (VIC) | Porsche Centre Brighton |
| 5 | 56 | Shane Smollen (NSW) | McGrath Estate Agents |
| 6 | 90 | Paul Kelly (NSW) | Paul Kelly Motor Group |
| 7 | 24 | Tony Bates (VIC) | Pure Energy/N2C |
| 8 | 9 | Marc Cini (VIC) | Hallmarc/PIARC |
| 9 | 6 | Tony Walls (NSW) | Objective Racing |
| 10 | 10 | Michael Loccisano (VIC) | Hallmarc/PIARC |
| 11 | 4 | Stephen Grove (VIC) | Grove Group |