Brad Hodge sweeps Mazda6 Celebrity Challenge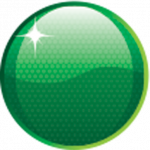 Former Australian test cricketer Brad Hodge has taken out the Mazda6 Celebrity Challenge with a convincing win at the Grand Prix.
Hodge won today's shortened four-lap race ahead of Scottish cycling legend Sir Chris Hoy and celebrity chef Shane Delia, who battled it out for the minor places.
"It has been an amazing week and if it is like this again then I'll put my hand up for sure," said Hodge.
"We need to find a couple of races in the next 12 months, so we might work through that with Skaifey (Mark Skaife). I think what is clear is that I am too good for this category and need to move to a higher one."
Early in the race Jonathan LaPaglia was firmly in the top three but an aggressive passing manoeuvre on Delia pushed the former Underbelly star wide and off the track before recovering in eighth place, which is where he would finish.
There was plenty of panel rubbing during the race with Em Rusciano spectacularly spinning out after a knock from model Jessica Gomes while Jared Daperis and Kate Peck fought wheel to wheel for final bragging rights on the last lap.
After a week of comprehensive driver training followed by three races, Hodge took overall Mazda6 Celebrity Challenge honours having secured pole and winning every race with Shane Delia and Jonathan LaPaglia rounding out the podium.
Showing the competitive nature befitting an Olympic champion, Anna Meares was again the strongest women in the field finishing fourth today, adding to her sixth and fourth places in the weekend's first two five-lap races.
RESULTS: Mazda6 Celebrity Challenge – Race 3 
| | |
| --- | --- |
| Position | Driver |
| 1 | Brad Hodge |
| 2 | Sir Chris Hoy |
| 3 | Shane Delia |
| 4 | Anna Meares |
| 5 | Mark Beretta |
| 6 | Chris Tarrant |
| 7 | Matthew Cowdrey |
| 8 | Jonathan LaPaglia |
| 9 | Jared Daperis |
| 10 | Kate Peck |
| 11 | Lehmo |
| 12 | Holly Candy |
| 13 | Vanessa Amorosi |
| 14 | Magdalena Roze |
| 15 | Sarah De Bono |
| 16 | Jessica Gomes |
| 17 | Renae Ayris |
| DNF | Em Rusciano |