DeltaWing Coupe unveiled at Sebring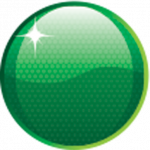 The next evolution of the radical DeltaWing concept has been unveiled at Sebring ahead of this weekend's classic 12 Hour race, with a closed cockpit version of the Don Panoz-inspired car being launched.
The DeltaWing Coupe is not due to race until later this year, with the team behind it hinting it may be first raced at Laguna Seca's ALMS race in May.
It has been built to meet the 2014 LMP1 specifications, with the original DeltaWing built under the Garage 56 rules for the 2012 Le Mans 24 Hour race.
Aside from the enclosed cockpit, the driver seating position in the Coupe will be centralised, a new tub and wider driver greenhouse.
Panoz bullishly predicts the DeltaWing Coupe will be on for a podium finish come the end of the season.
"As the season goes forward, and we incorporate the new tub and new chassis with the new 2014 rules, and new engine, we think as with any new program that it will continue to improve in performance," he said. "As we get close to the latter part of the season, we'll be capable of getting onto the podium."
Chief engineer on the DeltaWing project, Simon Marshall explained the addition of the enclosed cockpit.
"It's (mainly) to remove the possibility of the driver's head being struck by anything," said Marshall. "If the car is upside down, there's more of a controlled space. We've elected to put the driver in the middle as another way of differentiating this coupe. It's best for us to put the driver in the middle to protect them. It's going to be good for visibility as well."
The original DeltaWing will make its LMP1 debut this weekend at Sebring with an engine upgrade to a turbocharged 2.0 Litre motor on an aluminium block. Numerous other upgrades have been made following the car's ALMS debut last year and the historic race at Le Mans in June. Andy Meyrick and Olivier Pla will take to the wheel.